When people are promoted into a leadership position, many are eager to start doing all of the things they were not able to do in their previous position. When I ask people why they want to move into management, I get a lot of different answers:
"I want more power and influence than I have in my current role."
"I want to have an impact on the organization."
"I want to earn more money."
"I want to achieve my vision."
"I want more responsibility."
"I want to manage people."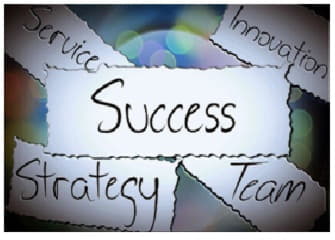 After jumping into a leadership role, it's not unusual to be overwhelmed with all of the things that there are to do. Holy cow! It can feel like there are not enough hours in the day to get all the things done that have to get done and that people want to get done. . Most people step up and try to do as much as possible. It's a very visible way to show people that the choice to promote them was a good one: they are up to the task and capable of leading. Unfortunately, the newly promoted end up taking on too much and try to do too much. When that happens, everyone else becomes very disappointed. And the newly promoted become burned out and stressed out
Rather than looking for leaders who know too much and do too much, the need is for leaders who can clarify and facilitate.
Clarify:What are the critical things we should be doing? What 3 goals and objectives do we need to focus on?
Facilitate:Tap the collective intelligence of the team, create an environment that fosters trust and creativity in the team, and motivate people to achieve the goals and objectives.

HOW?
If you are wondering how you can possibly do less so that you can clarify and facilitate more, here are some ideas that can work:
Inventory the Team: Identify the skills your team members have and the skills they need to develop. You want to let them do what they do well and help them learn what they need to do so they can develop professionally.
Facilitate Their Performance: If everyone on the team was working up to their potential, what would that look like? What are you doing to help them achieve their potential? Help them improve. If you aren't the person who can do that, connect them to a mentor, sponsor, or resource who can.
Show Trust: If you have been clear about the goals and objectives, and your team members have the skills to do the job, what is preventing you from trusting them to get the job done? When trust is given, people tend to strive and thrive. Most professionals want to do a good job and with clarity, support, trust, and encouragement, they have a better chance of doing just that. Let them show you what they can do.
Be Accessible and Visible: You ARE the organization to the people that report to you. Be in touch with team members so that you are available to provide them with what they need. If you can help them obtain the resources they need and reduce the obstacles to good performance, it will be appreciated. Connect on a regular basis.
Most importantly –
Create a NOT TO DO List: If your activities are not working in harmony with the team to help achieve or attain the top 3 priorities that they have, stop doing what you are doing. Delegate the task or activity to someone else or eliminate it from your day. Stop doing everything that comes your way; that you predecessor did; or what someone else wants you to do. Focus on what the best use of your time.
To create and lead a team with focus, stop doing the things that obstruct that.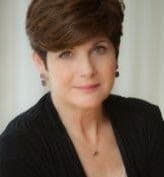 Joni Daniels is Principal of Daniels & Associates, a management training and development consulting practice that specializes in developing human resources in the areas of leadership and management training, interpersonal effectiveness and efficiency, skill- building, and organizational development interventions. With over 25 years of experience, she is a sought after resource for Fortune 500 clients, professional organizations, higher education, media outlets and business publications. Joni can be reached at http://jonidaniels.com