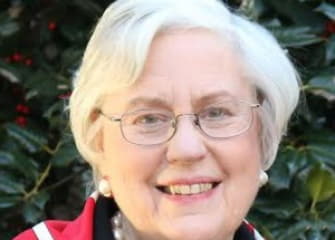 Jean Brune
Jemicy School in Owings Mills is pleased to announce that Jean Brune has been named to the school's Board of Trustees.
Ms. Brune retired this year from Roland Park Country School (RPCS), where she served as head of school for 24 years. Prior to joining RPCS, she was a teacher and administrator at Gilman.
"We are very excited that Jean has joined us on the board at Jemicy," said Ben Shifrin, head of Jemicy School. "She is such a well-respected member of the school community here in Baltimore, and we are looking forward to learning from her experiences and achievements as Jemicy continues to make strides in 21st century education."
About Jemicy School
Jemicy School, founded in 1973, provides a highly individualized, flexible, and challenging education for above-average to gifted college-bound students with dyslexia or other related language-based learning differences. A recognized leader in the field of education, Jemicy is the first school in the country to be accredited by the International Dyslexia Association. Jemicy educates students between the ages of six and eighteen on two campuses. The Lower and Middle School and the Upper School are each based in Owings Mills, Maryland just a short distance from one another. For more information, please visit www.jemicyschool.org.