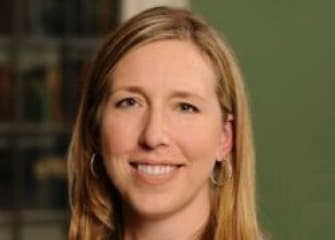 Christy Wyskiel
Click here for Part I
Building Baltimore's ecosystem of innovators, inventors, investors, and entrepreneurs
Christy Wyskiel is the senior advisor to Johns Hopkins University President Ronald J. Daniels. She runs the Johns Hopkins Technology Ventures group. During her tenure at Johns Hopkins, Christy has focused her efforts on the school's innovation, commercialization, and technology transfer initiatives, as well as its relationships with Baltimore's communities of entrepreneurs and inventors. A seasoned entrepreneur, venture capitalist, and corporate development consultant, she has led organizations such as GrayBug, Cureveda, BioMarker, Maverick Capital, and CWW Research, her own consulting firm. In addition to her job at Johns Hopkins, she currently serves on the boards of the Abell Foundation, the Baltimore Development Corporation, Teach for America, and Mouth Party Caramel.

EDWIN WARFIELD: Can you give us an overview of your career? When did you make the move to Baltimore?
CHRISTY WYSKIEL: If you look back at Hopkins' history we've invented many amazing things over time—dialysis, discovery of using vitamin D for health benefits—but we haven't necessarily built companies or very large products from those discoveries. I think the opportunity really lies within supporting those entrepreneurs be they student or faculty entrepreneurs that want to take those discoveries and bring those products to market. But you have to have the infrastructure for that. You have to have mentors. You've got to have space. You've got to have various types of funding, like TEDCO and others provide. If you have all those pieces in place—the resources, the funding, space for entrepreneurs to locate—that will provide a fertile ecosystem for these discoveries to become products, be they through startup companies that come out of our universities or directly licensed industry.
What space, resources, and funding is Johns Hopkins providing for entrepreneurs?
We have opened space for entrepreneurs, and not just Johns Hopkins entrepreneurs. These are any high-growth, scalable companies both near our Homewood campus and near our East Baltimore campus. We have two FastForward locations. Those are completely full. There's both lab and office space. The lab space is in very high demand. We'll be opening another 20,000 square feet in East Baltimore at a location that we call 1812 Ashland, and that will provide affordable, flexible bench and lab space, as well as office space for entrepreneurs. So, the planning for the space aspect of this and the deployment of that's happened and is happening, and the 1812 space will be open later this year.
As far as resources go, there are a number of resources we've tried to put in place for entrepreneurs, including connecting them with various service providers, helping with training programs—such as the I-CORE program that helps entrepreneurs go out and do customer discovery—and then our mentor and resident's program.
We have 15 mentors and residents that fit either one of three criteria. They're either an exited entrepreneur—they've been successful in industry—or they're an investor that has built early stage companies and know how to build companies. Many are alums, so they have an affinity for the institution. Some are local, but not all. We pair them with our students and faculty so that they can provide industry and business mentorship to our faculties. That's on the resource side.
On the funding side, we continue to partner with TEDCO on the Maryland Innovation Initiative grants. Those continue to provide excellent kindle for scientists who want to built a prototype or the early stages of business planning for their product as it moves either towards a company or towards a product. We also raise to give; a very generous donor name Louis Thalheimer pledged over 5 million dollars for a translational seed fund. These are our products and ideas that aren't quite ready to be companies but need anywhere from $50,000–100,000 to move that product along.
Tell us about the Technology Ventures group.
Johns Hopkins Technology Ventures is the group that I have the great pleasure of managing. It's really three functions. One is the classic tech transfer function. We get over 500 invention disclosures a year—a huge amount of volume. About three-quarters of those are in life sciences and these are inventions when a faculty member raises their hand and says, "I've invented something no one has ever done before and I'd like you to patent it." It's all of the work that goes all around patenting and licensing the technologies.
The second group within Johns Hopkins Technology Ventures is a corporate business development. That's when we serve as the ambassador between industry and faculty. A great example was MedImmune, a local partner here that was interested in doing work with some of our faculty. We helped close that deal and bring those research dollars into Johns Hopkins for MedImmune that will hopefully benefit mankind.
The third area under Johns Hopkins Technology Ventures is our FastForward innovation hub. That's where all the space and resources and services for our entrepreneurial community. You can be part of FastForward if you're located in the space you can also be a virtual member.
Connect with Christy on LinkedIn
ABOUT OFFIT KURMAN
Offit Kurman is one of the fastest-growing, full-service law firms in the Mid-Atlantic region. With over 120 attorneys offering a comprehensive range of services in virtually every legal category, the firm is well positioned to meet the needs of dynamic businesses and the people who own and operate them. Our eight offices serve individual and corporate clients in the Maryland, Delaware, New Jersey, and Northern Virginia markets, as well as the Washington DC, Baltimore, Philadelphia, and New York City metropolitan areas. At Offit Kurman, we are our clients' most trusted legal advisors, professionals who help maximize and protect business value and personal wealth. In every interaction, we consistently maintain our clients' confidence by remaining focused on furthering their objectives and achieving their goals in an efficient manner. Trust, knowledge, confidence—in a partner, that's perfect.
You can connect with Offit Kurman via our Blog, Facebook, Twitter, Google+, YouTube, and LinkedIn pages. You can also sign up to receive Law Matters, Offit Kurman's monthly newsletter covering a diverse selection of legal and corporate thought leadership content.
MARYLAND | PENNSYLVANIA | VIRGINIA | NEW JERSEY | NEW YORK | DELAWARE | WASHINGTON, DC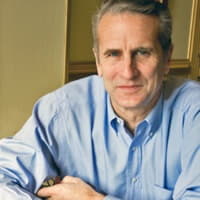 Edwin Warfield, CEO of citybizlist, conducts the CEO Interviews.
If you're interested in reaching CEOs, please contact edwin.warfield@citybuzz.co
Connect on LinkedIn