When prospective employment candidates tell me some of the questions they are asked during their job interviews, I cringe:
"What are your three biggest strengths?"
"What are your three biggest weaknesses?"
"Tell me about yourself."
"Where do you see yourself in 5 years?"

Are you asking these questions? Then I'm afraid that you are now considered to be among the laziest hiring managers around. You deserve exactly what you will get: a poor fit for the job, a problematic member for your team and department and a limited asset for the organization.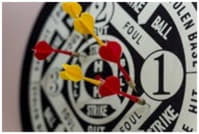 There are many things that go into a good, targeted job interview. Specific questions that probe weaknesses and validate strengths are essential and should be well thought out and intelligently articulated. The next time you find yourself sitting across from a potential employee, ask questions that will get you useful information to help you make a better hiring decision:
How much can you learn about them to determine if they will be a good fit?
What did you think of our website?

How do you think we compare with our competition?
What unique attributes, skills or talents can you bring to our team?

How do they deal with stress?
Can you tell me about an ongoing and stressful part of you last job and how you dealt with it?

What makes you the best fit for this position compared to the others I'm interviewing?

What types of person is the most challenging for you to deal with as a co-worker and how do you address that?
Can they do the job?
When you worked at your previous company, what was the most challenging part of learning their system?

When you ran the HR department at your last company, what were the steps you took to create your team?

I see that you are in charge of a system conversion at your current organization. How did you transfer data and maintain field integrity?
While there are probably an unlimited amount of possible behavioral questions you can ask, they tend to fall into categories:
Initiative
Leadership
Teamwork
Problem Solving/Planning
Conflict Management
Pressure/Stress
Interpersonal

Spend the time examining the job opening you are trying to fill and identify the skills and experiences you are looking for in order to make the best hire possible. Ask questions that illuminate the key things you need to know. Target your questions for targeted hiring success.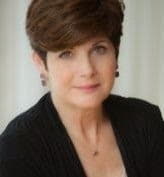 Joni Daniels is Principal of Daniels & Associates, a management training and development consulting practice that specializes in developing human resources in the areas of leadership and management training, interpersonal effectiveness and efficiency, skill- building, and organizational development interventions. With over 25 years of experience, she is a sought after resource for Fortune 500 clients, professional organizations, higher education, media outlets and business publications. Joni can be reached at http://jonidaniels.com