Service initiatives have become standard for organizations hoping to attract and retain employees looking to align social and community responsibility into their corporate culture. However, a one-time event won't truly engage or develop employees. Both community members and employees will view it as 'lip-service;' just a way for the company to project an image that is out of sync with its true corporate practices.

Service initiatives are not a passing fad. Corporate responsibility is an issue that comes up often for prospective, new, and even long term employees. If you are hoping to both integrate socially responsible efforts and avoid superficial 'feel-good' efforts, there are some things you can do:
• Utilize existing talent. Helping the community should be integrated into the daily activities of employees. Helping out at the local homeless shelter at Thanksgiving is a nice thing to do but helping out every week or month makes a different and more powerful statement.
• Look down the chain and ask suppliers and vendors what they do as community service initiatives. Determine if they have service programs. Their activities can reflect on your business.
• Keep it quiet. One aspect of responsible corporate service programs that seems consistent is low visibility. View it rather than an opportunity for PR and getting attention as simply the way we do business.
• Is it making a difference to the recipients? That's how you know it's of service. What's the result?
• Not every program will work. Low participation or unexpected negative outcomes should make e you to reevaluate or stop an initiative. Learn from your efforts. While not every idea will be successful, each one is an opportunity to integrate service programs into the company culture.
• Inventory what can be reused or donated to help others. Make activities fun, simple, and streamlined. Measure the results and make sure people are aware of the impact.
• It doesn't have to only be for the community. It can be a staff morale booster. An internal program that supports employees going through an especially difficult situation can provide much needed help to an employee in addition to an emotional lift for the organization.
• Don't pressure employees to participate. That undermines the whole effort. Keep service initiatives flexible so people can be involved in ways where they are comfortable contributing.
Make clear to link what your employees are doing to the outcomes and impacts of their actions. Learning about the results of your programs and events in the community is powerful. That is the best way to make your service initiatives sustainable.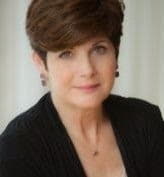 Joni Daniels is Principal of Daniels & Associates, a management training and development consulting practice that specializes in developing human resources in the areas of leadership and management training, interpersonal effectiveness and efficiency, skill- building, and organizational development interventions. With over 25 years of experience, she is a sought after resource for Fortune 500 clients, professional organizations, higher education, media outlets and business publications. Joni can be reached at http://jonidaniels.com