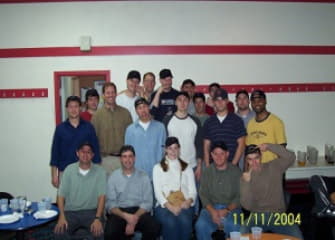 Team Advertising.com circa 2004
Advertising.com, an early online ad company, is tech lore in Baltimore.
Six years after brothers Scott and John Ferber started it in 1998, Advertising.com was bought by AOL for $435 million — one of the biggest local exits in the last decade and a half. Still a major component of AOL's online advertising platform, Advertising.com's impact on the Baltimore tech scene is undeniable.
"Ad.com showed the industry that there is creative talent in Baltimore, and that it is an area worth investment," says Eric Hastings, who started as an engineer at Ad.com and is now the ?EVP of Technology at Lotame, a data management company. "Numerous success stories have followed from Ad.com's lineage."
READ FULL ARTICLE HERE