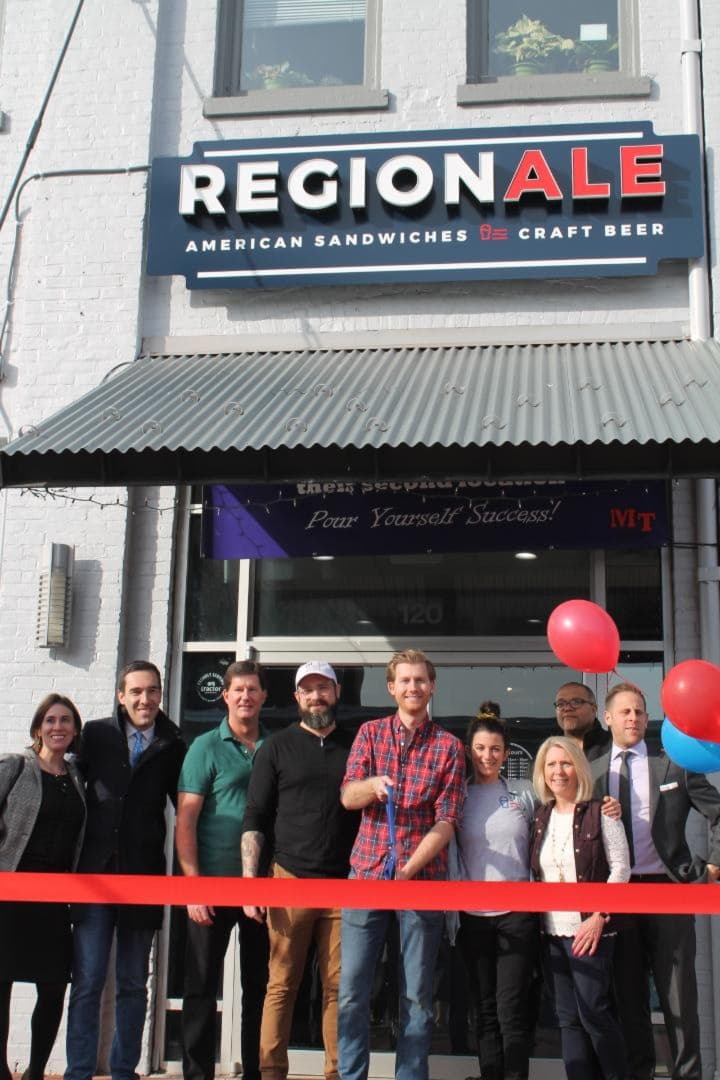 Marianne Navarro, Special Assistant & Anchor Institution Coordinator Baltimore City Mayor's Office of Neighborhood and Economic Development
Zeke Cohen, Baltimore City Council 1st District
Mark Edelson, President of Canton Community Association
Kevin Curley, Owner and Manager of RegionAle
David Bramble, Managing Partner of MCB Real Estate, LLC
General Managers and Family of RegionAle
Fast-casual sandwich shop RegionAle, located in Ellicott City, has opened its second location in the American Can Company building in Baltimore's Canton neighborhood. The new location at 2400 Boston Street, Suite 120, features Baltimore's largest self-pour wall, offering Maryland craft beers, wine and cocktails on tap.
RegionAle Canton features the same fast-casual menu as the original Ellicott City restaurant, but with a footprint double the size of its first location. The 3,300-square-foot restaurant serves iconic regional sandwiches from around the United States with a fresh, modern approach and high-quality ingredients. Menu favorites include the Maryland Crabcake Sandwich, Philly Cheesesteak, California Chicken Club, Florida Cubano, and New York Buffalo Chicken Sandwich to name a few. The new location also features soups, fresh salads, a seasonal sandwich, and sides such as house-made chips and broccoli slaw.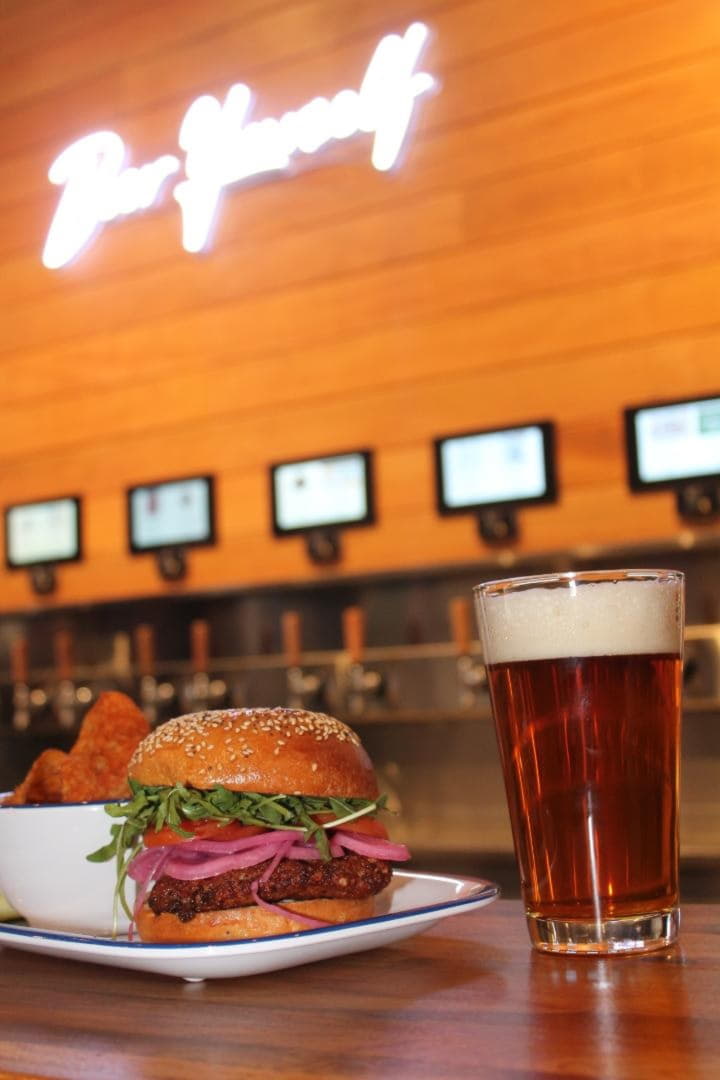 RegionAle Canton's self-pour wall allows patrons to enjoy 24 offerings of beer, wine or cocktails on draft, which are charged to a card that's inserted into the tap wall. The new self-pour wall features a rotating roster of local craft beer, wine and cocktails such as a blood orange crush, and Negroni. The pour-your-own concept allows customers to make their own buying decisions, pour their own beverage, and try a specialized offering of their choosing without having to purchase an entire beverage.
"We are thrilled to be expanding the RegionAle concept and opening our second location in Canton," said Kevin Curley, head chef and owner of RegionAle. "I look forward to having Charm City residents in the restaurant to enjoy some of America's most iconic sandwiches, and I especially think that they'll love the new self-pour wall, which is sure to make the dining experience really fun and interactive."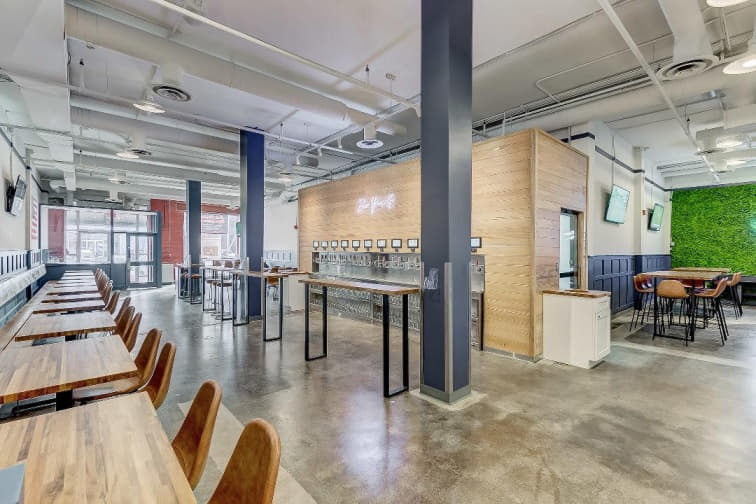 RegionAle Canton will be open Sunday-Thursday, 11 a.m. - 10 p.m., and Friday - Saturday 11 a.m. - 12 a.m. There is free available parking for customers in the Can Company parking lot as well as an adjacent parking garage with free parking available after 5 p.m. Online ordering and delivery will be available directly through RegionAle as well as GrubHub and DoorDash. RegionAle also offers an expansive catering menu ideally suited to corporate luncheons, meetings and conferences at neighboring Canton businesses and offices. Delivery for catering orders will be available within a reasonable radius.
ABOUT REGIONALE
RegionAle was created with the goal of highlighting regionally famous American sandwiches and craft beers. These legendary sandwiches originate from across the country, including quintessential favorites such as the Maryland Crabcake Sandwich, Philly Cheesesteak, and Florida Cubano. At RegionAle, we maintain the essence of these sandwiches while simultaneously modernizing them with fresh, unique ingredients. For more information visit www.regionalesandwich.com.