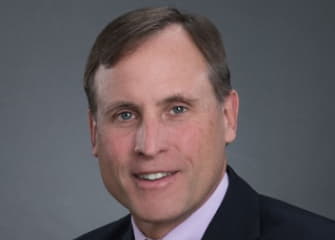 Lacy Rice
FCP® Co-Founder and Managing Partner Lacy Rice will lead a Crittenden Multifamily Conference session exploring the impact of work from home trends on multifamily demand. The session is part of the May 19th Crittenden Multifamily Conference being held in-person from May 17th through 19th at the Westin Galleria Dallas. Mr. Rice will moderate the panel, which includes Jay Wagley, Vice Chairman and Managing Director of CBRE's Debt & Structured Finance Group; Jeanette I. Rice, CBRE Americas Head of Multifamily Research; Roberto Casas, JLL Senior Managing Director – Multi-Housing Group Leader and Jeffrey Staubach, Founding Partner – Staubach Capital. Topics will include:
Magnitude and impact of shifting office demand on Class A, B and C multifamily housing
To what degree will dramatic shifts in 2020 office demand continue and when will we know the "new normal"?
Did COVID reverse the long-running megatrend toward urbanization? Do WFH, fiscal health and politics portend de-urbanization dynamics within metros?
What are implications for housing? Urban vs. Suburban demand | Sunbelt vs. Gateway markets
How will these trends impact demand for Class A, B and C multifamily housing?
What class does best where and which suffers the most?

Registration is available here.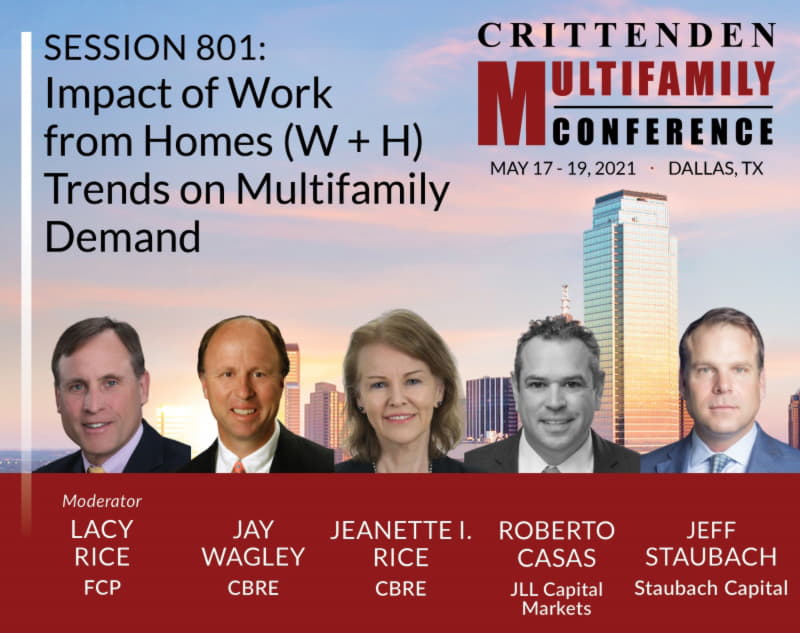 Lacy Rice manages FCP's for-sale and for-rent residential acquisitions. Mr. Rice has 34 years of experience in real estate investment and corporate finance and serves on FCP's Investment Committee. Prior to founding FCP, Mr. Rice was a Principal at The Carlyle Group. He served on the company's real estate fund's Investment Committee. Prior to Carlyle, Mr. Rice worked at companies including Alex. Brown, Haas & Haynie Corporation and Chemical Bank. Mr. Rice is an NMHC Board Member and member of the NMHC Affordable Housing Council and is a member of the Urban Land Institute. He serves on the Board of The Boys & Girls Clubs of Greater Washington and is a former member of the Board of Shepherd University, the BB&T Advisory Board, and the Mercersburg Academy Alumni Council. Rice was Board Chairperson of American Community Properties Trust (NYSE: APO), a public real estate company FCP purchased and took private. He received his MBA from Harvard Business School and BA from Princeton University.
About FCP
FCP® is a privately held real estate investment company that has invested in or financed more than $8.6 billion in assets since its founding in 1999. FCP invests directly and with operating partners in commercial and residential assets. The firm makes equity and structured investments in income-producing and development properties. Based in Chevy Chase, MD, FCP invests both its commingled, discretionary funds and separate accounts targeted at major real estate markets in the United States. For further information on FCP, please visit www.fcpdc.com.