New members join Baltimore City and Carroll County Community Leadership Boards
The Y in Central Maryland is pleased to announce the addition of George Hopkins and Cindy Smith to its Baltimore City Community Leadership Board, and Megan Eaves and Serena Pelletier to the Carroll County Community Leadership Board.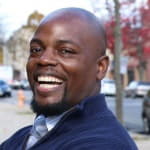 Hopkins founded Gallery Church SoWeBo in Southwest Baltimore in 2014 and currently serves as lead pastor. Prior to this, Hopkins served as a pastor at Grace Fellowship Church in Timonium, Md. In his free time, Hopkins volunteers with unCUFFED ministries as a mentor for teenagers in Baltimore who are charged as adults for crimes. He graduated with a bachelor's degree in family and consumer science from Morgan State University. Born and raised in Baltimore, he still lives in the city with his wife and children.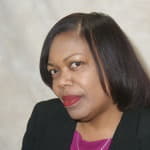 Smith serves as the customer service manager at The Baltimore Life Companies. She has more than 30 years of customer service experience in varying roles and capacities in both the insurance and banking fields. Smith is a graduate of the American Institute of Banking and is currently pursuing a degree in business management at the Community College of Baltimore County. She lives in the Catonsville area with her husband and children.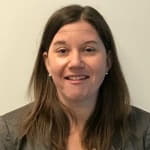 Eaves works as an external affairs manager for Baltimore Gas and Electric Company (BGE), where she is responsible for maintaining relationships between BGE and elected and public officials in Carroll, Howard, Prince George's, Montgomery and Frederick Counties. Prior to this, Eaves served as a vegetation management project manager for BGE. She first became involved with the Y many years ago through her participation in the Y's before and after school and youth programs. She graduated from University of Maryland, College Park with a bachelor of science in urban forestry and received a bachelor of science in environmental management from University of Maryland, University College. Eaves is currently pursuing a master of business administration at Mount Saint Mary's University. She lives in Carroll County with her husband and children.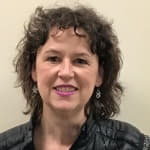 Pelletier has worked her entire career at Penguin Random House in Westminster, Md. Hired initially as a management trainee and then rising through the ranks of IT, sales and strategic planning, she now serves as vice president of publishing operations. Pelletier has been involved with the Y for many years through her children and family's participation in summer camp and the annual Turkey Trot Charity 5K. She graduated with a bachelor of business in marketing and a master of business administration from Loyola University. She lives in Carroll County with her husband and children.
Our Mission:
The Y in Central Maryland is a charitable organization dedicated to developing the full potential of every individual through programs that build healthy spirit, mind and body for all.
Our Commitment:
At the Y, we are committed to providing family-oriented, affordable, high quality programs.
A cause driven organization with three areas of vital focus:
For Youth Development: nurturing the potential of every child and teen
For Healthy Living: improving our community's health & well-being
For Social Responsibility: giving back and providing support for our neighbors

The Y is a place for everyone. People of all races, ages, faiths, gender, abilities, backgrounds and incomes are welcome and financial assistance on a sliding scale is available to those who would otherwise be unable to participate.
Our Values:
Caring, Honesty, Respect and Responsibility
More information can be found at www.ymaryland.org.