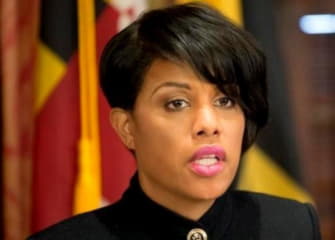 Stephanie Rawlings-Blake
Today, with the full bipartisan support of the Baltimore City Council, Mayor Stephanie Rawlings-Blake will be signing Ordinance 16-092, legislation establishing a Property Assessed Clean Energy (PACE) program in Baltimore. Thirty-three (33) states plus the District of Columbia have already established PACE programs, and this legislation will make the Baltimore metro area the largest jurisdiction in Maryland to authorize a PACE program for its citizens and businesses.
CBJ Energy played a critical role in advocating for passage of the legislation, and is pleased to see Baltimore City enact the ordinance today. "As a passionate and civically active Baltimore City resident, I am thrilled the City has taken this important step in making additional private sector capital available to property owners"said Claire Broido Johnson, President of CBJ Energy."We are seeing strong demand for PACE financing across a variety of properties and projects. In many ways, PACE is a perfect program for Baltimore, and we are ready to get to work using the program to improve the city's historic buildings."
A Video Conversation with Claire Broido Johnson, President and CEO of CBJ Energy About C-PACE (Part II) - Interviewed by Edwin Warfield

Almost any commercial property owner in Baltimore City or County can use PACE program, including office, retail, and industrial facilities, hospitals, universities, private schools, non-profit organizations, houses of worship, multifamily housing complexes, agricultural facilities, townhomes, and co-ops.
PACE is a simple and effective way to finance cost-effective building retrofits, construct highly-efficient new buildings, and harness abundant, clean renewable energy across our city. Structured to address many of the reasons building owners don't invest in their properties, PACE programs enable private sector capital to fund cost-effective real estate projects without any additional government funding. In the past seven (7) years, commercial PACE programs have financed over $300mm across 800 projects across the United States.
"I am pleased that Baltimore will be adding PACE financing program to its suite of clean energy policies," said the legislation's primary sponsor, Councilman Eric Costello. "PACE financing is the kind of innovative public-private partnership we need to catalyze investment in a cleaner, better Baltimore. Once Baltimore's commercial PACE program is up and running, I will be seeking to expand the program to include single-family homes. I am confident there will be a large demand for PACE from the community once Baltimore learns about the benefits of the program."
About CBJ Energy
CBJ Energy is a leading Mid-Atlantic PACE provider of capital, facility auditing, and project management. Headquartered in Baltimore and Arlington, CBJ Energy partners with best-in-class lenders and contractors, and manages PACE projects so building owners don't have to. CBJ Energy has $120mm in capital for eligible projects with its Sausalito, CA-based partner CleanFund, the largest commercial PACE provider in the United States.