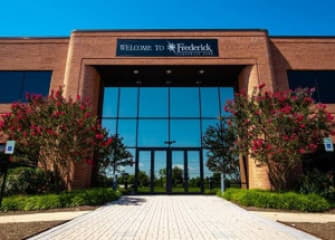 The footprint of Maryland's life sciences sector is continuing to expand with a new facility in Frederick.
VaLogic, LLC acquired a vacant, 75,400-square-foot building at 7495 New Horizon Way, and is planning to outfit it with manufacturing space with enough space for multiple life sciences companies. This will include lab space, cleanrooms, testing areas, wet labs and air controls. It'll be designed for small to medium-sized firms.
VaLogic cited the area's concentration of companies bringing innovations involving human organisms as a reason for pursuing the property and its industry focus.
READ FULL ARTICLE HERE