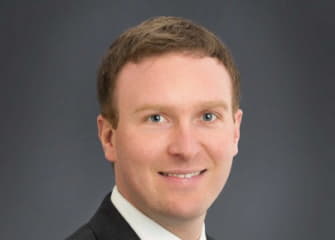 Kory Geans
Middleburg Communities announces Kory Geans has been promoted to a full equity partner with the title Managing Partner and will continue in his role as Chief Investment Officer. Over the past five years, Geans has been a leader in the repositioning of Middleburg as an institutional real estate investment firm and has been responsible for overseeing more than $300 million of equity investments in multifamily development and acquisition strategies throughout the southeastern United States.
"Kory exemplifies the type of leadership we seek at Middleburg," said Middleburg Communities Managing Partner and CEO, Chris Finlay. "He is an outstanding team member and has played a critical role in our growth and the expansion of our business, both in new sectors, such as single family rentals, and geographically throughout the Southeast."
Mr. Geans was previously at Grosvenor Group, where the company managed a development pipeline in excess of $2 billion throughout markets in Canada and the United States. Prior to Grosvenor Group, Mr. Geans worked for Parmenter Realty Partners, a vertically integrated investment manager that operates a series of private equity funds investing in value-add office properties. Mr. Geans began his real estate career at Penzance in the Washington, DC MSA. Prior to beginning his real estate career, Mr. Geans served in the United States Marine Corps in support of both Operation Iraqi Freedom and Operation Enduring Freedom.
About Middleburg Communities: Middleburg Communities is a fully integrated multifamily development, investment, construction and management company operating in the southeastern and mid-Atlantic United States. Since 2004, Middleburg has acquired and developed more than 21,000 apartment units, executing over $3 billion in transactions. The Middleburg team shares a vision for greater value creation through community impact. The firm's success is rooted in a genuine desire to serve its local communities in thoughtful and holistic ways. Middleburg embraces people, property, and partnerships to enhance the lives of others, contribute positively to its neighborhoods and maximize real returns for partners. For more information, please visit www.MiddleburgCommunities.com.