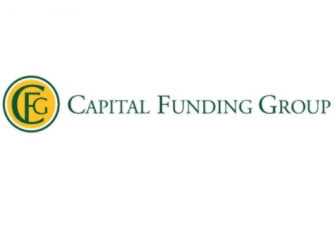 Capital Funding Group (CFG) today announces the closing of a $88.9 million Bridge-to-HUD loan which took place on March 11, 2021. The nationally recognized borrower is an industry-leading provider. Proceeds from the bridge loan were used to refinance a 239-bed assisted living facility in Queens, N.Y. and a 184-bed assisted living facility in Brooklyn, N.Y. Both facilities are licensed Assisted Living Program facilities by the State of New York.
"Following the closing of two $275 million-plus loans, and now the closing of this loan, which required specific and limited facility licensing from the state, CFG continues to showcase how it is an industry leader and has the ability to support our client's growing needs," said CFG Executive Managing Director Erik Howard. "CFG's host of loan offerings paired with our sole-ownership structure, gives us a competitive edge and allows our team to quickly and efficiently secure deals of all sizes and complexity, offering our clients a truly customized financing solution every time."
Director Craig Casagrande and Senior Associate Andrew Jones originated the transaction for Capital Funding Group.
Capital Funding Group is a full-service provider of comprehensive financing solutions for healthcare facilities nationwide, focusing on the long-term care, assisted living and hospital sectors. Headquartered in Baltimore, Maryland, CFG is known as a one-stop shop for healthcare facility owners and operators, with expertise in HUD loans, bridge lending, working capital loans, commercial banking and investment advisory services through the CFG family of companies.
About Capital Funding, LLC
Capital Funding, LLC, a subsidiary of CFG Community Bank, is the national leader in the FHA-insured mortgage industry, providing more than $2 billion in Section 232 mortgages nationwide since the inception of the LEAN program. CFG Community Bank is an Equal Housing Lender.