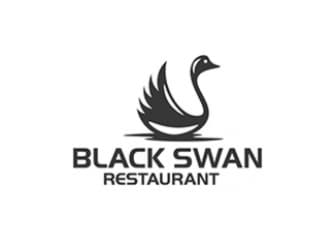 Spring 2021 a new upscale restaurant, BLK Swan, will open in Harbor East, Baltimore, offering regional New American cuisine, with an urban flair. Their distinctive menu and cocktail bar, which will create homemade, inventive concoctions, will lure sophisticated cocktail drinkers and food enthusiasts. The OutKrowd Restaurant Group and renowned, award winning Chef Saon Brice, have masterfully partnered to give tastemakers an urban oasis in the heart of the Baltimore City. The group has curated a unique and modern space to give guests an exclusive and entertaining luxe experience. The space, which was previously the home to Cava Mezze, located on Fleet Street, has been revamped to fit the needs of a diverse social group. Now crushed velvet banquettes will flank the once popular modern Greek Restaurant. The distinct and dramatic artistic décor brings to Harbor East a different type of urban vibe that will attract trendsetters, corporate professionals, and city visitors. Urban Elevated, is the term the group likes to use to describe the Blk Swan experience. The menu's bites and main entrees will feature Baltimore classics with a new spin; plus, the sounds provided by resident DJs Impulse and DJ P-Drama will allow guests to unwind after a long day of work, give out-oft owners a taste of Baltimore nightlife when the restaurant transforms into a lounge experience, or be a haven for Sunday brunch seekers.
The 130 seated restaurant/lounge will give guests an ideal place to socialize, celebrate, and network. Private rooms, with eye popping iconic pop culture installations, gives corporate functions and special events a unique experience, with unmatched hospitality, and high-quality sourced food. "I'm excited about this partnership because it affords me the opportunity to bring my creative intellect to the culinary ethos. Being able to curate a menu that accommodates and accentuates the energy and aesthetics of an upscale dining experience is my passion. I believe that BLK Swan will be unique by addressing an unspoken truth about the Baltimore dining experience for the urbanite; there is a void. Our aim is to provide amazing food and exceptional service in an environment designed to resonate with professionals, foodies, tourists and anyone looking to have an amazing time.", says Chef Saon.
With the pandemic still looming, The OutKrowd Restaurant Group and Chef Saon Brice have taken the necessary steps to ensure a safe and hygienic environment and will honor the social distancing requirements for a healthy experience. The owners have even designed an easy and stylish carry-out amenity to help sustain a variety of dining options for patrons. Blk Swan will implement a health screening program for all employees, and everyone will be required to wear masks.
ABOUT THE OUTKROWD GROUP
The Outkrowd Restaurant Group is a company that provides creative concepts, development, marketing, and management to its individually owned chain of food, beverage and entertainment venues. The Outkrowd Group is comprised of unique restaurants, nightlife / lounges, and event venue concepts that infuses fashionable casual dining with music and entertainment housed in intricate well-designed locations to create an enjoyable "Going Out" experience.