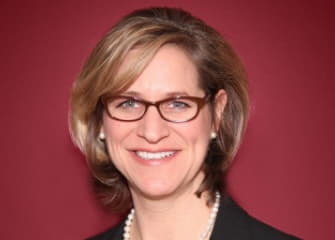 Laura Pasternak
Laura Pasternak has been named to the Board of Howard EcoWorks, a Columbia-based 501(c)(3) nonprofit organization committed to empowering communities and diverse workforces to respect and restore the region'snatural systems for future generations.
"We're excited to add Laura's expertise to the Board and look forward to her contribution to the cause," said Bill Withers, Breakthrough Coach at Phillips Corporation and Co-Chair of the nonprofit. "I have worked with Laura for over ten years and seen firsthand the impact her insight and energy bring to organizations."
"When I received the call from Bill, I knew little about EcoWorks," said Pasternak, Principal of Harford-based consulting firm MarketPoint LLC. "But it didn't take long to recognize this was an excellent opportunity for me to give back to the people of central Maryland, who have so generously supported my business for 20 years."
Founded in 2016 byExecutive Director Lori Lilly, EcoWorkshelps mobilize communities to action around watershed priorities. The organization provides leadership for social and environmental change through its programs, innovative solutions, and partnerships. EcoWorks offers a wide array of services, including virtual site consultation, workforce development programming, environmental project construction, maintenance of environmental projects, local waterway debris management, environmental training & public workshops, site assessments, native plants sales, and native planting plans.
Working with Howard County Government, EcoWorks provides direct servicefor the maintenance of stormwater projects such as bioretention, stream restoration, and stormwater projects as well as delivers critical support for the County's Safe and Sound Plan for Ellicott City through EcoWorks' debris management program to help prevent flooding.The organization also established a native plant nursery at the Howard County Department of Corrections,offering sustainable landscaping education and training to the in-mate population.
EcoWorks offers workforce development opportunities within the environmental sector, including itssummer employment program, Restoring the Environment and Developing Youth (READY),in which young adults, ages 16 to 25, build rain gardens, maintain stormwater management practices, and provide habitat management services to the County and community. EcoWorks' workforce is trained and earn certificates as Chesapeake Bay Landscape Professional Associates. Staff are skilled in project management, landscape design, program management, and watershed restoration and hold Chesapeake Bay Landscape Professional Level I and Level II (design and installation) certifications. Learn more about EcoWorks at www.howardecoworks.org.
About Laura Pasternak
Laura is founder and principal at MarketPoint, LLC, a marketing consulting firm serving clients in the business-to-business, education and non-profit sectors. With nearly 30 years of marketing and communications experience, including work with major firms like Sylvan Learning Systems, Inc., and Thomson Corporation, Laura has led marketing and branding campaigns at regional, national and international levels across a wide number of industries. Her expertise includes strategic planning, brand management, market research, marketing strategy, customer acquisition, PR/communications and M&A brand integration.
In 2009, Laura traveled to Nairobi, Kenya as a U.S. Corporate Ambassador with Vital Voices Global Partnership to train African businesswomen on the value of branding. In 2016, Governor Hogan appointed Laura to the Maryland Small Business Development Financing Authority (MSBDFA), which promotes the viability and expansion of businesses owned by economically and socially disadvantaged entrepreneurs.
She has served as a Board Member and Chair of the Mentoring Committee for Executive Alliance and on the Executive Leadership Team for the American Heart Association's Go Red For Women Campaign. Other previous key positions include Trustee for the Lyric Foundation Board in Baltimore, Advisory Board Member for University of Baltimore's Center for Entrepreneurship and Innovation, and International Chair for the Baltimore Chapter of the National Association of Women Business Owners.
A graduate of the University of Illinois, Laura is a frequent guest speaker on branding and marketing topics, including seminars for the American Strategic Management Institute, the American Marketing Association, Berrett-Koehler, and the American Society for Training & Development, the Shapiro/Rouse Lecture Series, and the Public Relations Society of America. She is a member of the National Association of Corporate Directors, the American Marketing Association, and Women in Research. Laura has also twice been named to Maryland's Top 100 Women (2016 and 2019) by The Daily Record.