Edge Capital Markets has now brokered sale of three buildings, comprising nearly 146,000 square feet of space, in Montgomery County in 2020 totaling approximately $21 million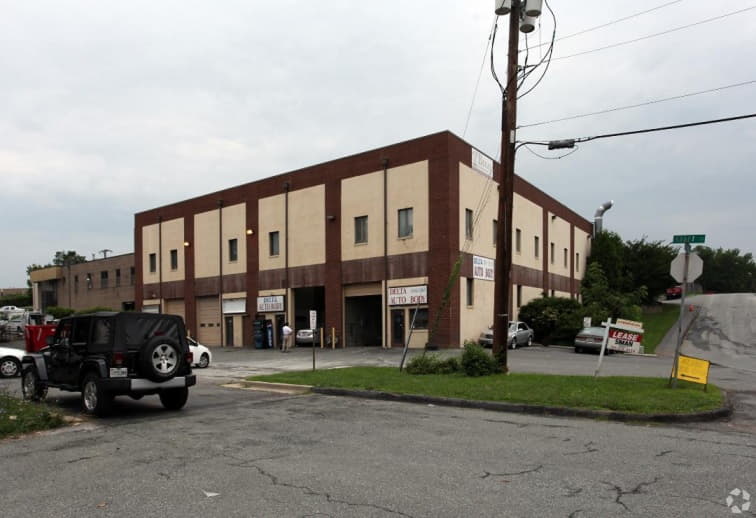 Edge, a full-service commercial real estate firm with offices in Washington D.C., Virginia, Maryland and Pennsylvania, has brokered the sale of 12300 Carroll Avenue, a 22,000 square foot warehouse building situated in the Rockville section of Montgomery County, Maryland for $4.4 million. The asset was 87% leased to three tenants at the time of the transaction. Edge's Capital Markets team, led by Joe Friedman, Partner and Will Kostrzewsky, Associate, represented the seller, 12300 Carroll Investors, LLC, a Bethesda-based investment group, and procured the purchaser, HRC Carroll LLC, a 1031 exchange investor in this sales transaction.
This marks the third building sold by Edge's Capital Markets team in Montgomery County this year. Previous sales include 2301 Research Boulevard, a three-story, 93,000 square foot commercial office building that traded for $9.25 million, and 12006 Plum Orchard Drive, a 30,700 square foot warehouse/office building that sold for $7.35 million. The cumulative sales volume for the three transactions exceeded $21 million.
Situated within close proximity to MD Route 355 (Rockville Pike), 12300 Carroll Avenue is a small-bay warehouse building featuring 16-foot ceiling heights and comprised of fully-conditioned warehouse and office space. It is contained within a .73-acre site with a parking ratio of 1.25 vehicles per 1,000 square feet. The asset is within walking distance to the Twinbrook Metro Center station and a massive federal government complex that includes the U.S Department of Health and Human Services, the Food and Drug Administration and National Institute of Health.
"This transaction was an all-cash 1031 exchange investment purchased without financing and is intended to be a long-term hold for the buyer,"explained Joe Friedman, Partner of Capital Markets at Edge. "The new owner was especially attracted to the desirability and uniqueness of the small-bay design of the asset. The interest was combined with the recognized long-term upside intrinsic value of infill warehouse in the age of ecommerce, the dense commercial and residential development surrounding the site and the significant construction pipeline of mixed-use development in the Twinbrook area of Montgomery County."
Edge is a commercial real estate firm providing a full complement of advisory, leasing, investment sales, management, construction, property management and engineering services to clients throughout the Washington, D.C., Maryland, Northern Virginia, and Pennsylvania marketplaces. Founded in 2007, the company currently leases and manages more than 8.5 million square feet of commercial office, flex/office, industrial/warehouse, retail and mixed-use space. Visit www.edgecre.com.