Hotel will feature Baltimore portrait photographer's "Havana Snapshots"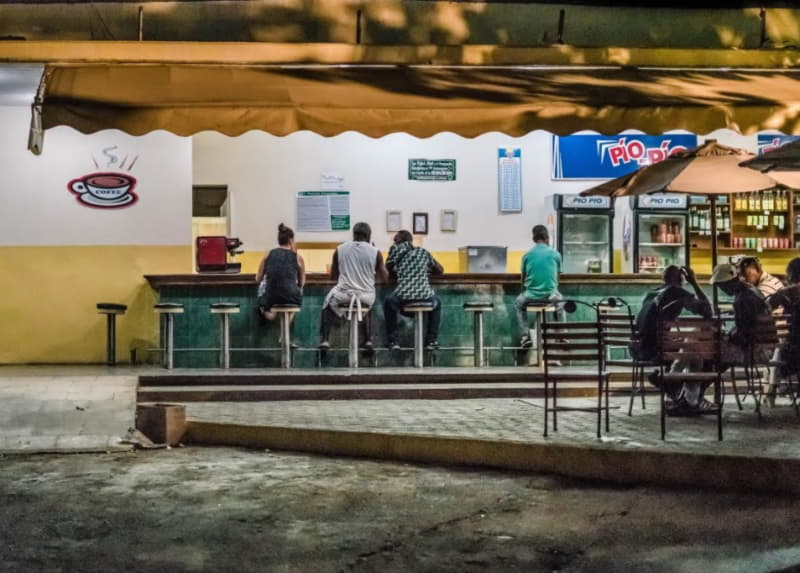 Lord Baltimore Hotel's "Good Taste" art exhibition showcasing local artists quarterly in the hotel's LB Bakery will feature portrait photographer Vickie Gray and her "Havana Snapshots" series from September 5th through December 4, 2019.
Gray first visited Havana on an organized "people to people" tour in November 2015. "I took hundreds of photos, but they were a formality. The images of that country had lived in my imagination for the past 50 years," said Gray.
Her goal was to find a way to visit Cuba regularly, not as a tourist but as part of an effort that would help build relationships between the U.S. and that country. She later returned to Cuba in November 2016 with several travelers from Minnesota Public Radio.
Through these relationships, Gray became involved with the Cuban American Youth Orchestra (CAYO), a nonprofit dedicated to providing educational and performance opportunities for student and pre-professional musicians from the U.S. and Cuba through workshops, arts delegations, and cultural exchanges.
Gray now travels regularly to Cuba, particularly Havana, as part of CAYO's programming, documenting the concerts, rehearsals, educational seminars and networking that helps them accomplish their mission.
Although Gray's time in Cuba is now spent as a tour photographer, she still manages to capture images "on the fly" -- through bus or taxi windows, when traipsing from rehearsals to performances, or from hotels or casa particulares.
"The photos displayed as part of 'Havana Snapshots' are among the images that lived in my imagination," said Gray. "They sustain me until the next Cuban adventure!"
Gray is a Baltimore-based portrait and commercial photographer of people, places and faces. She works with a wide range of subjects, from men and women looking for photos for performance or modeling portfolios to professionals in need of a business portrait, to businesses or nonprofits who want compelling images to their story. To view more of Gray's photography or to book a session, visit https://vickiegrayimages.com or call 443-819-0620.
An opening reception will take place at LB Bakery on September 5th from 5:00-7:00 p.m. with complimentary lite fare and a cash bar. More information about the event can be found at https://www.facebook.com/events/643195449494815/.
Since launching in June 2018, the Lord Baltimore Hotel's Good Taste art exhibition series has showcased the talents of Baltimore artists Michael Bruley, Carol McClees and Joan Cox. The exhibits are available for viewing during the bakery's normal hours of operation. Those interested in exhibiting as part of Lord Baltimore Hotel's Good Taste series can contact Lee Johnson at ljohnson@lordbaltimorehotel.com or410-659-3096.
The Lord Baltimore Hotel is located at 20 W. Baltimore Street, Baltimore, MD, 21201 in the heart of downtown Baltimore and within walking distance to many local attractions. Recognized by the Historic Hotels of America as the "Best City Center Historic Hotel" in 2014 and one of the "10 Best Historic Hotels" by USA Today in 2015, the hotel towers over the Baltimore skyline at 23 stories and offers 440 new guest rooms and suites, more than 20,000 sq. ft. of meeting and event space, and dining options including LB Tavern, LB Bakery and LB Skybar. Additionally, art plays a major role in the hotel design with more than 2,500 pieces of artwork displayed throughout the building. Originally built in 1928, the hotel was purchased in 2013 and completely renovated by Rubell Hotels. The Lord Baltimore Hotel is a member of Historic Hotels of America, the official program of the National Trust for Historic Preservation, and is listed on the National Register of Historic Places. More information on the hotel can be found at www.lordbaltimorehotel.com.