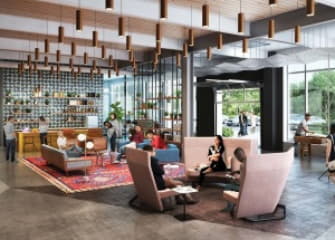 The big federal installations at Fort Meade that house U.S. cybersecurity activity are a focal point in the state. Yet the area surrounding the base is also seeing influence from the growing industry.
Real estate company COPT offers two data points. The Columbia-based outfit reports that about one-third of its 8.1 million square foot office portfolio in the state is leased to cybersecurity tenants. And since U.S. Cyber Command began operating at Fort Meade in 2011, it's leased 2.5 million square feet to cybersecurity companies.
Some of that is concentrated around Columbia Gateway Drive, where two more companies recently signed on. iNovex and Red Alpha are each moving their headquarters this fall from other parts of the area to a recently-reopened building at 6950 Columbia Gateway Drive.
READ FULL ARTICLE HERE