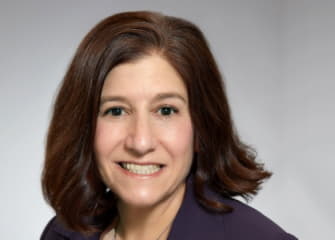 Eileen M. Levitt
Eileen M. Levitt was recently appointed by Governor Larry Hogan and confirmed by Maryland Senate to the Maryland Commission on Civil Rights (MCCR).
Ms. Levitt is the founder and president of The HR Team, a Howard County-based human resources outsourcing firm that applies its expertise to domestic and international companies. With decades of experience in human resources, she possesses an exceptional depth of knowledge of employment law, as well as business strategy, communications, recruitment, training, coaching, and financial management. Dedicated to public service, Ms. Levitt has often been lauded for her efforts in promoting economic diversity.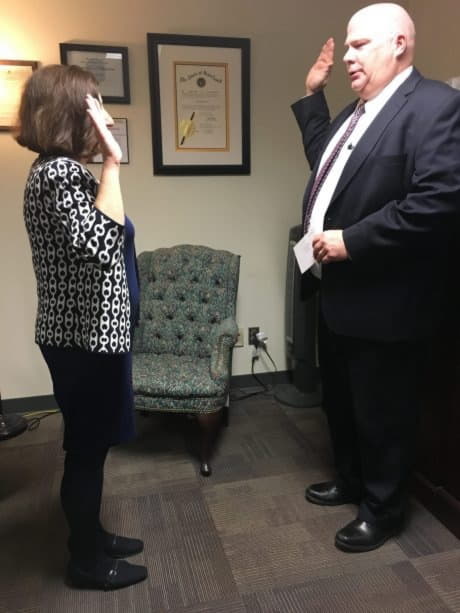 The MCCR's mission is to ensure opportunity for all through the enforcement of Maryland's laws against discrimination in employment, housing, public accommodations, and state contracts; to provide educational and outreach services related to provisions of this law; and to promote and improve human relations in Maryland. Its vision is to live in a Maryland that is free from any trace of unlawful discrimination.
The Maryland Commission on Civil Rights is governed by a nine-member Commission appointed by the Governor and confirmed by the Maryland State Senate. Title 20 of the State Government Article, Annotated Code of Maryland, provides that the Commission, in addition to its enforcement responsibilities, may hold hearings and initiate surveys to determine the scope of human relations problems, and to make recommendations for resolving them. Commission members are appointed to serve six-year terms. The Commission meets at least once a month to set policy and review programmatic initiatives.
When he notified Ms. Levitt of her appointment, Governor Hogan commented on its significance.
"Thank you for making this strong personal and professional commitment to serve the best interests of our citizens. I know we will succeed in our goal to make a positive difference for all Marylanders, especially with your assistance and support."
"I am deeply honored to be appointed to the Maryland Commission on Civil Rights," said Ms. Levitt. "I look forward to working to improve the lives of our citizens by advancing civil rights and helping to put an end to discrimination." Ms. Levitt will serve the remainder of a six-year term that began July 1, 2013 and a term of six years that will commence on July 1, 2019.
About The HR Team: Founded in 1996, The HR Team is a Maryland-based human resources outsourcing firm committed to developing strategic, customized solutions that respond to the unique needs and cultures of organizations of all types and sizes. Available as a one-source alternative to an in-house HR department or on an à la carte project basis, the company's flexible service models address the full spectrum of HR needs that many organizations struggle to address. The HR Team helps clients achieve their highest level of success by providing value-driven human resources services that leave them time to focus on what they do best: directing business growth and profitability. To learn more about The HR Team, call 410.381.9700 or visit https://www.thehrteam.com/.