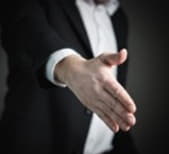 If you Google 'effective behavioral interview questions,' you'll find hundreds of questions to ask in interviews. There are thousands that start with the phrase "Tell me about a time when…"
With so many potential questions, it can be hard to know how to prepare. With so little time to prepare, it can be easy to fall back on weak questions like "What are your three greatest strengths?" or "Where do you see yourself in three years."
If you can stick to asking good behavioral interview questions, you will be among the 60% of managers who use this simple and top hiring tool.
You want to verify skills ability and accomplishments. There are three areas to focus on if you want to insure better engagement and retention.
Are they a good fit for your organization?If someone is a good cultural fit, they may be likely to stay, a boon for potential succession planning and reducing turnover. Look for alignment between the candidate and your culture by asking:
What are the three things that are most important to you in a position?
Tell me about a recent time when you've been energized and productive at work. What were you doing?

If autonomy is key to your organizational culture, a good answer will provide examples about working with little direction. You should be hearing examples that reflect how they will flourish within your organization, so have a clear picture of the operating values and norms of the workplace
How adaptable are they?The ability to adapt to change and be flexible is a top non-technical skill. How can you screen for that?
Describe a time when you were asked to do something you had never done before.
Tell me about a situation where you embraced a new system, process, technology, or idea at work that was a completely different from the old way of doing things.

A good candidate should come up with examples of how they were able to deal with a change well. It could reveal how they went outside of their job description to get something accomplished. It should reveal creativity, resourcefulness, an ability to problem solve, an openness to learning and maintaining a positive attitude.
How do they collaborate?There are very few jobs that don't involve working with others. How someone works with team members or other departments is important to know. You can ask questions that reveal collaboration skills.
Please give me an example of a situation where you had to work with someone who was a challenge to get along with.
Could you share a favorite experience of working with a team and your contribution?

You want to hear about both the challenges and the successes of working with others. It should reveal how they deal with friction, conflict, compromise, negotiation and problem solving.
These three areas are critical to the foundation of interpersonal success. Don't only look for the operational skills someone needs to get the job done. Look for the how they will interact with others and add to the quality of your team, department, and organization. If you are hoping to find leadership skills, include a question that will reveal interest and ability.
Great answers to behavioral interview questions should contain substance (a good example), structural clarity (examples should have a basic beginning, middle, and end) and some style (speaking with enthusiasm, humor, or insight). If you find someone who can share examples of their ability to adapt, collaborate and seems to be a good cultural fit, hire them. You can train for skill, but not for those three critical attributes.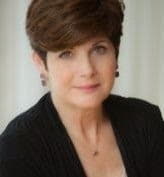 Joni Daniels is Principal of Daniels & Associates, a management training and development consulting practice that specializes in developing human resources in the areas of leadership and management training, interpersonal effectiveness and efficiency, skill- building, and organizational development interventions. With over 25 years of experience, she is a sought after resource for Fortune 500 clients, professional organizations, higher education, media outlets and business publications. Joni can be reached at http://jonidaniels.com