Concept enables customers to build customized 3 ounce hamburger creations from choice of 3 buns, 5 sauces, 9 toppings and 11 patties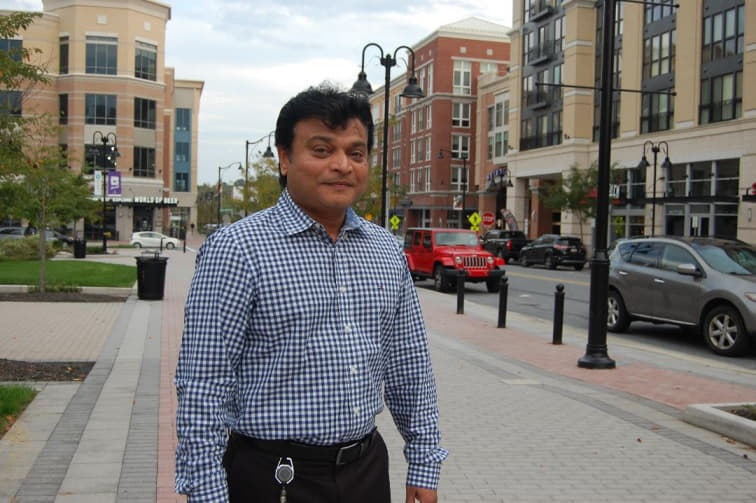 Sanjaykumar Patel
Burgerim, an international fast-casual restaurant franchise, has selected Metro Centre at Owings Mills as its inaugural location in the Maryland region. Franchise owner Sanjaykumar Patel plans to open the restaurant at the Transit-Oriented Development in the Owings Mills section of Baltimore County by the end of this year. Metro Centre at Owings Mills is a project of David S. Brown Enterprises, LLC (DSB) and Ken Bernstein of DSB represented the landlord in this transaction.
The concept, which currently operates nearly 80 locations in 10 states, enables customers to build customized 3 ounce hamburger creations from a choice of 3 buns, 5 sauces, 9 toppings and 11 patties. They are available in two (duo) or three (trio) packages in addition to a party box that contains 16 burgers. Burgerim also offers chicken wings and chicken strips as starter items; fries, potato fries and onion rings; custom-made salads and dessert items featuring marshmallow dream.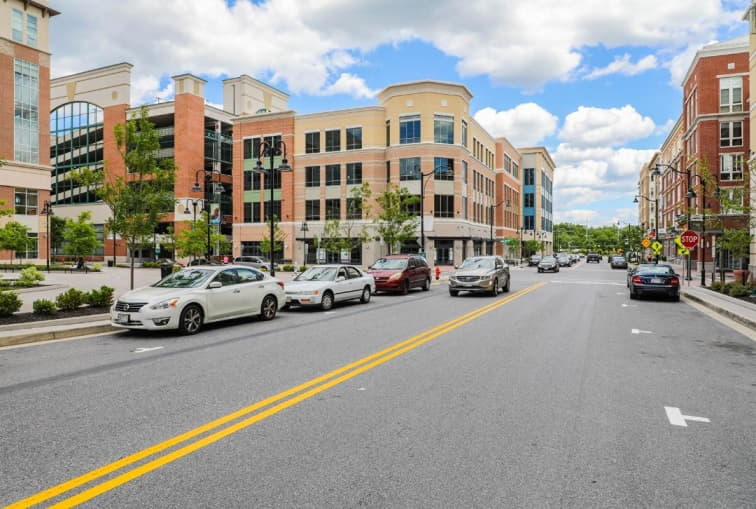 The bun selections are Burgerim bun, gluten-free and whole wheat. Pattie choices include beef, turkey, lamb, dry aged beef, chicken, chorizo, salmon, veggie, merguez (spicy beef) and wagyu (Japanese-style). Sauce options are BBQ, ketchup, mayonnaise, mustard and a special house choice. The special toppings are grilled onion, grilled tomato, sautéed mushrooms, sunny side up egg, bacon, swiss cheese, American cheese and avocado.
"We scouted locations throughout Maryland but were impressed most with Metro Centre at Owings Mills due to the outstanding growth occurring at the project, and the number of on-site apartments that will be constructed," stated Sanjaykumar Patel, who also owns and operates Popeye's franchises in Delaware.
"Our team has visited many Burgerim locations around the country and consumers seem crazy about the concept," the Reisterstown resident added. "The product is gourmet-style and the atmosphere is extremely conducive to families. Metro Centre will bring us the traffic on a daily basis that will enable us to be successful."
The franchise owner explained that he is already scouting locations for the second site and that all menu items will be available through on-line purchase and delivered to homes and businesses. The international franchise has plans to open in an additional 17 states in the next several months with more than 225 new leases signed.
Burgerim joins additional restaurants at Metro Centre at Owings Mills including Times Square Kitchen, Eggspectation, World of Beer and Suya Spot.
"Sanjaykumar is an extremely seasoned franchise operator and this concept is extremely novel and different than any restaurant concept currently operating at Metro Centre," explained Ken Bernstein of David S. Brown Enterprises. "With the existing residential population at the TOD, and more apartments coming, combined with the nearby businesses, we believe BurgerIM will perform extremely well."
Earlier this year, Metro Centre at Owings broke ground on "The Met," a new seven-story, 114-unit luxury apartment project offering one bedroom apartment with den and two bedroom apartments with den, with units ranging from 814 to 1171 square feet of space. The project is expected to be delivered next spring.
Metro Centre at Owings Mills is designed to support more than 1.2 million square feet of Class "A" office space; 200,000 square feet of complementary retail space; 1700 residential units; educational facilities totaling 120,000 square feet and a hotel offering 250 rooms.
More than 140,000 vehicles pass Metro Centre each day from Interstate 795. In addition, more than 5,000 commuters board the Owings Mills Metro stop each workday and approximately one million people exit the station on an annual basis. More than 30,000 consumers utilize the library and community college per month. The downtown business district and Baltimore City amenities, such as M&T Bank Stadium and Oriole Park Camden Yards can be accessed in approximately 20 minutes from the project.
David S. Brown Enterprises, LTD., founded in 1933 and headquartered in Owings Mills, MD, is a full-service real estate company providing leasing, sales and management services. For additional information, visit www.davidsbrown.com