When a new leader is hired, the expectations are optimistic. While a new leader may understand that the position comes with stress, but they often respond to the pressure by doing the things that made them successful in the past – rolling up their sleeves and getting the job done. But that is not the job of a leader. Managing is 'getting work done through others.' This may be one of the key reasons why within the first year, you can tell if a new leader is going to be successful with their team.
What can be done to insure that a new leader will be successful?
Personal Presence New leaders need to know that relying on technical and functional skills is not the most important part of the job now. It's important to show confidence that contributions can be made to the next organizational level.Avoid overwork – a manager who is burned out is of no use to the team. Figure out how to collect and generate new ideas. Focus on the strategic instead of the operational. Think about how you want to be seen and known as a leader and start developing your leadership brand.
Team Presence Develop a team you can rely on. Delegate so that you are developing other and doing ONLY the things that you can do. That means defining what to do, not how to do it. Share accountability for results. Connect your team to other parts of the organization and the 'outside' world.
Organizational Presence New leaders should be looking not just up and down, but also left and right. Know what your peers and colleagues are doing. Meet with them to understand who they are, as well as their priorities and goals. Establish yourself as an equal player and potential partner. As a new leader you should show that you now have an inside perspective of your function and more importantly a good understanding of the business. Your focus is now on what is best for the business, not only your function. Show that you can think strategically. Know you are being watched. It';s time to step up the pace.
Do you have a new leader that reports to you? Do not leave them on their own because you have confidence in your decision to promote them. Be very clear about what has changed and the skills that need to be strengthened in order to be successful at this new and more challenging level. Spend time during (at least) the first 6 months to provide coaching and feedback. If those are not skills you possess, find someone who can play that role.
When new leaders are welcomed into their new role, they are eager to succeed. When you understand that over half of them don't (and many of them are no longer in leadership positions) focus on how to increase the number of new leaders who succeed.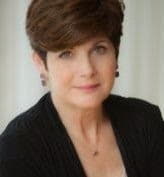 Joni Daniels is Principal of Daniels & Associates, a management training and development consulting practice that specializes in developing human resources in the areas of leadership and management training, interpersonal effectiveness and efficiency, skill- building, and organizational development interventions. With over 25 years of experience, she is a sought after resource for Fortune 500 clients, professional organizations, higher education, media outlets and business publications. Joni can be reached at http://jonidaniels.com