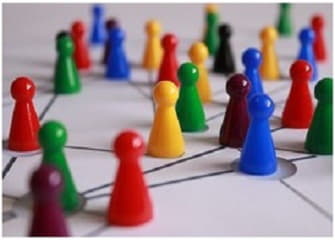 While people may be hired for their experience and expertise, most work is accomplished by teams. Professionals in every industry can tell stories about when they have been a member of a great team and a nightmare team. There is great consistency among high performing work teams – so much so that it's strange to me that people don't start out every team they are a member of making sure that some basics exist, in order to ensure success.
You can - if you focus on the following:
Role Clarity: The division of labor is about role clarity and how your contributions align with the goals set by the team to ensure its success.As a team member, it is important to take time to reflect, understand your weaknesses, focus and develop your strengths, and leverage your talents towards the success of the team.As a team leader it is critical to understand the strengths of each member, put them in positions to be successful, and clearly communicate their role within the team to insure that there is a consistent understanding of the division of labor.
Communicate:Within teams, members have unique personalities, diverse communication styles, and their own technology preferences. An easy to understand strategy is useful to define clear standards and processes for the team to follow. And there is a social aspect to this that should not be underestimated – teams need to nurture and build personal connections. There should be some focus on how to strengthen the bonds within the team. Urge team members to define best practices will you define as part of your team culture?
Collaborate:
The ability to work together to achieve results and overcome challenges is a big part of a team's efforts. With a collaborative mindset, the chance for success can be optimized. In order to collaborate effectively, members must understand the strengths other members bring to the team, the role everyone plays in developing each other, a good level of trust, and a willingness to discover new ideas and approaches together.
Resolve Friction:
No matter how cohesive the team, there will be friction and conflict. If it is managed well, members can grow and even innovate! Members will need to align on both processes and standards to make surethere is operational consistency, employ fact-based decision making (rather than personal attachment), focus on what is best for the outcome/client/organization, and be willing (and skilled) to provide timely improvement feedback rather than encouraging resentment.
Support:Everyone on the team has a role in supporting the team. Everyone makes a difference.
How do you know you have a strong team culture? AS an example, I like the story of the person who,when passing a janitor in the hall at NASA and asked what he was doing. The reply was 'Putting an astronaut on the moon.' Everyone has a role to play. And every team member should be able to articulate theirs.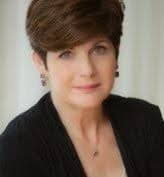 Joni Daniels is Principal of Daniels & Associates, a management training and development consulting practice that specializes in developing human resources in the areas of leadership and management training, interpersonal effectiveness and efficiency, skill- building, and organizational development interventions. With over 25 years of experience, she is a sought after resource for Fortune 500 clients, professional organizations, higher education, media outlets and business publications. Joni can be reached at http://jonidaniels.com