Remember January? You kicked off 2018 with clear goals and the best of intentions.Now we are half-way through the year. Those well worded goals have been a bit diminished with distracting clients, noisy employees, interrupting bosses and everyone, including you, has returned to old behaviors and habits. Phone calls, text messages, paperwork, the 'inbox' and your online connections have blurred into the familiar whir of activity. Those goals that were so carefully created may have been pushed aside, tossed on the back burner, and might be reviewed some time later, unless you do something differently right now.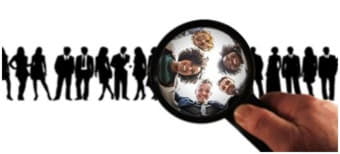 In management circles it is often said that 'what gets noticed gets done', so the best way to maintain momentum on those goals is to keep them visible. Constant awareness of where your (or "their," in the case of your employees) focus should be allows a constant refocusing on plans and goals.
Instead of something that you do alone at your desk, on your computer, or during your commute, this should become an ongoing activity you do with others (in an in-person meeting, a conference call, or a chat room.)
Involve people in determining:
WHAT : Articulate the goal clearly and concisely. If you can make it quantifiable, do it (increase by X, decrease by X, by what date). Then write that down.
WHO : Who else should be involved (needs to help, provide data, or get out of the way)
TOOLS : What do you need to make this happen? Do you have those things? If not, how can you get those things?
RANK : Once you have your list of goals, rank them in order of importance (deadline, biggest impact, easiest to get accomplished).
REVIEW : Every week or every other week, review your list. See what is being done on the top 5 (10, 15) Are you working on the top things that need to get accomplished?
That's what it takes to get things done, keep up momentum, and not lose focus – create the habit of making a routine review of how you are spending your time. Focus on what you are doing, the metrics you are using to measure activity, and the outcomes that are produces.Be warned - you will need to be uncompromising about attendance at first. Everyone is already busy and people may assure you that they are 'in it' (or 'on it') but if you want to not only have engaged and energized employees but persistent and consistent execution, you will need to insist people show up for 'show and tell' until it becomes habit.
When it becomes clear that problems are solved and goals are achieved, the energy will come from the renewed focus on success.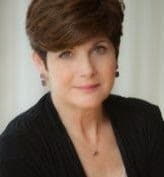 Joni Daniels is Principal of Daniels & Associates, a management training and development consulting practice that specializes in developing human resources in the areas of leadership and management training, interpersonal effectiveness and efficiency, skill- building, and organizational development interventions. With over 25 years of experience, she is a sought after resource for Fortune 500 clients, professional organizations, higher education, media outlets and business publications. Joni can be reached at http://jonidaniels.com