Small talk, cocktail chatter, kibitzing – it's the communication staple of networking and holiday parties. Many people don't care for it and some confess that they are not very good at it - so they end up either avoiding it completely, talk on and on about things that hold no interest for anyone, or making asales pitch as soon as they are introduced.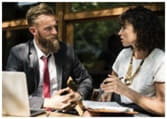 Shooting the breeze EFFECTIVELY is strategic and focused. You can use small talk to help develop a better connection with team members, create and strengthen your relationship with colleagues and clients, obtain leverage to help secure support with leadership or simply make your interpersonal relationships more pleasant.
If you enjoy the art of making conversation, it may be because you like learning about other people. But many people enjoy hearing themselves talk! (Not that there is anything wrong with that!) But if you want to harness the power of small talk and enhance your relationships or improve the work environment you will have to give up listening to yourself and begin listening and learning about others.
Engage ThemReduce the amount of declarative sentences you say and increase the number of questions you ask. Shift from "Hey Sandy! I just saw the new Star Wars movie over the weekend," to "Sandy! Do you like movies?"
You already know what you like and don't like. Rather than use up valuable air time repeating what you already know to inform others who may have no interest in your likes or dislikes, use small talk to learn something new. If knowledge is power then the more you know about Sandy, the stronger your basis for communication with Sandy will be.
Small talk allows you to learn the wants, needs, goals, desires, thoughts and hot buttons of the people with who you work, and those with who you want to work. The more you know about these folks, the more effectively you can communicate with them.
Some additional tips to help you master the art of small talk:
Use welcoming body language: a forward stance, eye contact, and a smile all show an interest and desire to communicate.
Take the initiative - be the first to say hello. Introduce yourself and ask an open-ended question. This shows some confidence and interest in the other person. It also helps you steer the conversation to a topic you are comfortable discussing.
Start light – with observations or questions about the immediate environment, situation, weather, or how the person got to the location. A compliment is also a great way to start off.
Come prepared. Stay up on current events – or if that feels a bit dicey. Be ready to talk about what you think will be of interest to the people you are meeting.
Listen. Control distractions. Put away the phone! Stop looking for the next person who may walk into the room. Be present.
Keep the tone up beat and light. (It's called 'small talk' for a reason). Stick to general-interest subjects such as movies, theater, sports, books, movies, food, travel and hobbies.
Always end the conversation before walking away. Use a graceful exit line; don't simply fade away. ("It's been great talking with you. I really enjoyed hearing about…")
Steer clear of these subject when talking to people you don't know that well: your health, the cost of things, personal questions, gossip, off-color jokes, controversial issues (politics, religion, sexual issues)
It is to your benefit to appeal to the self-interest of others and small talk is the vehicle that can increase that advantage.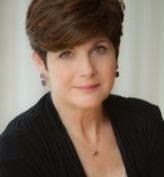 Joni Daniels is Principal of Daniels & Associates, a management training and development consulting practice that specializes in developing human resources in the areas of leadership and management training, interpersonal effectiveness and efficiency, skill- building, and organizational development interventions. With over 25 years of experience, she is a sought after resource for Fortune 500 clients, professional organizations, higher education, media outlets and business publications. Joni can be reached at http://jonidaniels.com