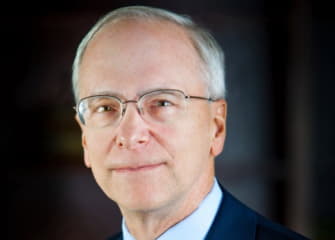 David Wise
Recently, I had lunch with David Wise at City Café to discuss the subject of investment capital for early stage companies. Until the end of July, David had been the venture advisor to the Abell Foundation. He is presently Director of the USM Maryland Momentum Fund. Excuse the non sequitur, my interest in meeting David also was prompted by a book that I recently read by Walter Isaacson and Evan Thomas "The Wise Men: Six Friends and the World They Made."
I have always considered Bob Embry http://www.abell.org/robert-c-embry-jr, the president of the Abell Foundation, to be one of Baltimore's Wise Men. I wanted that to be the jumping off point for the lunch discussion.
In the recent Johns Hopkins 21st Century Initiative "Financing Baltimore's Growth: Measuring Small Companies Access to Capital", the Abell Foundation stands out as an important example of how foundations can play a role "enabling momentum."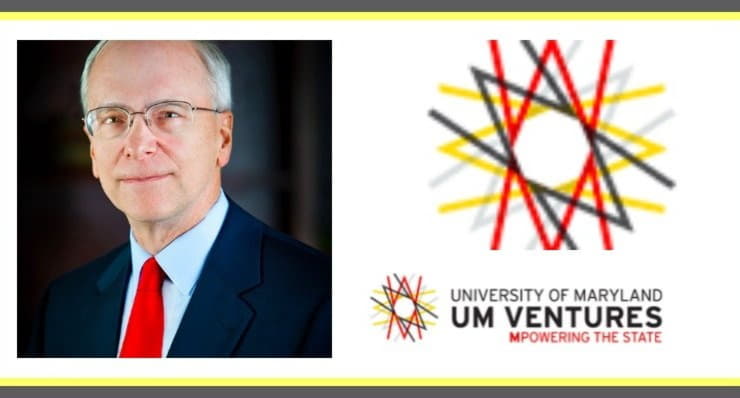 The fourth recommendation of that report is to "expand the range of financial institutions". There is a model for foundations - it is the Abell Foundation.
In our discussion David agreed with the proposition that Bob Embry as being one of the city's "Wise Men," but backed away from my suggestion that he might be one of Baltimore's Wise Men" too.
"Other than my last name and the fact that I once was COO of a company in Delafield, Wisconsin (where George Kennan, one of Isaacson and Thomas' six foreign policy Wise Men), attended prep school I would stay away from association with that characterization.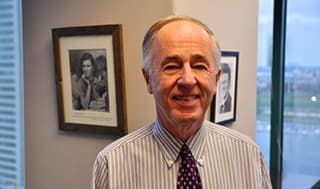 "Bob Embry stands alone in his commitment and contributions to the City," Wise stated. He then went on to point out his opinion that if something good is happening in Baltimore on the "grant side or investment side" it likely has the "fingerprints" of the Abell Foundation and Bob Embry someplace.
He also noted the major contribution of a "Wise woman," Eileen O'Rourke, Abell's CFO, with whom he worked closely on everything.
He went on to stress that Abell played a necessary role in providing "late seed" capital to startups. He explained that Abell, one of the nation's pioneers in "impact investing" required all potential investments http://www.abell.org/current-investments to meet a triple bottom line: investment returns, jobs in Baltimore, and a business that produced something of value to society."
In over two decades, he noted, Abell has delivered solid financial results in spite of prospective investment returns not being alone sufficient for Abell to commit funds. There is an old saying, he noted, "that it is possible to do well by doing good."
The discussion then turned to the very first investment with which he had been involved with Abell back in 2014: Harpoon Medical. Just last week Edwards Scientific exercised an option to purchase Harpoon for $100 million with potential milestone payments of an additional $150 million, a transaction with which any standard venture capital firm would be quite pleased. Epidarex Capital, Maryland Venture Fund and UM Ventures were also investors along with Abell in Harpoon.
http://www.edwards.com/gb/harpoonmedical
"Harpoon produced a great return, but also created jobs in the city, helped build the life sciences ecosystem at UMB and the region and will also provide tremendous medical benefit to mitral valve heart patients around the world," he noted.
Wise noted that Harpoon and the second Abell investments with which he was involved, called Breethe, which is developing the world's first portable artificial lung (also out of UMB) set him on the course of a "personal mission' for Baltimore to become one of the top medical device innovation hubs in the US.
"We have two great medical schools (UMB and JHU) and two great bioengineering programs (Fischell/UMD and Whiting/JHU) but we do not place on the list of medical device hubs. That can and is going to change."
He noted that innovation and manufacturing need to occur in the same location, but that until recently Baltimore and the state did not have an ISO 13485 medical device manufacturer. That changed. Abell provided funding for Harbor Designs and Manufacturing to get that international designation and to build out and a manufacturing facility. Abell also has worked with local medtech entrepreneur, Bob Storey, to sell Baltimore to a medical device manufacturer from Indianapolis and an adjacent medical device accelerator to Baltimore in space being built out right now at City Garage.
Although his first two investments were out of UMB he also noted that Abell works quite closely with Johns Hopkins. Christy Wyskiel, the Senior Advisor to the president of Johns Hopkins, is an Abell Trustee.

Over the years Abell also invested in a number of companies out of Hopkins such as PGDx which raised $21.4 million in an A-round in 2015 and is in the process of closing what appears that it will be a very successful B-round.
He also noted that making investments were not the only thing in which he has been involved. As an example, he met Param Shah and became an early mentor when Shah was in his sixth week as a freshman at Hopkins. He said it was particular satisfying when last December, at age 21, Shah was named to one of Forbes magazine's "30 under 30" list as he launched, while still an undergraduate, a very promising manufacturing software firm called Fusiform (now Factory Four).

Wise also noted that he is on the Advisory Board at Betamore and has been a judge on ETC's Accelerate Baltimore as well as about ten other competitions such as "Beta City." "It is very satisfying to help people and to connect people. If I know you are working on something be prepared to get introductions and an email inbox full of articles of possible interest."
Wise is now the Director of the University System of Maryland Momentum Fund which was created by the USM Board of Regents to make investments of $250K to $500K (subject to an additional 1:1 match) in the most promising early stage companies associated with the university system.
He was originally asked to be a member of the Advisory Board and attended two meetings in that capacity before taking on the position as the first Director. "In many respects I am doing what we did at Abell, the only difference being that now instead of focusing just on Baltimore we look to all twelve constituent institutions of the university system and try to create economic development and innovation across the entire state."
He indicated that he is focusing on the same "late seed" stage or what TEDCO calls "gap" funding. The one big difference though is that he is spending much more time advising companies and getting them in position to fund. "Many of these companies have great technology, but they are either very early in development or have a professor as the founder, but no management team." He noted, as an example, that he has been working on one company in particular to recruit a CEO so it can be launched.
He noted that two things have been particularly gratifying since taking the position: support and assistance from the Board of Regents as well as a willingness to help provide technical review of companies and technologies from the community. "I have literally spoken to scientists that span the state from University of Maryland/ Eastern Shore to a scientist at Frostburg well to the west. I have also reached out to people in the business community some of whom are also on the fund's Advisory Board. To date everyone has agreed to help. They want to support the university and the innovation ecosystem."
"I think there are two rules that guide our activity. As an early stage fund we are positioning companies to be ready to do their first real venture capital round in 18-24 months. Second, the measure is not how many companies we fund, but how many companies that go on to be successful that we help launch."
To date the Momentum Fund has closed on one investment, MF Fire, but is working on several others. MF Fire is a very advanced wood burning stove, what Wise calls a "computer in a stove," that produces virtually no particulate matter or soot and can set room temperatures on up to 2,000 SF by smart phone. The company emerged out of one of the world's premier centers of excellence for the study of combustion in College Park.
Based on the strengths of the USM research universities and also Governor Hogan's EXCEL program one can expect a lot of investments in life sciences and cyber security, but the advanced wood stove demonstrates the wide range of technologies that will come out of such a diverse set of academic institutions.
He ended the lunch saying that he did not care if he is ever considered one of the "Wise Men of Baltimore," but he hopes in the future when people look back that they will think that he and many people who are assisting him made "Wise investments."