It's not big news that Millennials are not like the Baby Boomer's or Gen X-ers who have come before them. Or that the new generation (called Z, Founders, Homelanders, or GenWe depending in what article you've recently read.) who is just graduating from high school will soon be in the workforce and be different from those that have come before them.,
In my work with managers in training program and follow-up clinics, I hear the continuation of unhappiness and reluctance to manage differently and creatively to attract, retain and develop these employees. Regardless of the economy, ("I can get a job any where" or "There are no jobs out there"), it will not change Millennials in terms of their values, beliefs, connectedness to parents, confidence, and use of technology.
The conversation with managers is spirited and allows for people to both throw up their hands in annoyance AND tackle issues and strategies with creativity. While organizational policies and company cultures are slow to change, getting the conversation focused on what people CAN do is very energizing. I wish clients had the budget and inclination for bring me back again and again to see how things are going, identify what is working, what didn't work, why not, and what's next. Sharing 'best practices' can help other managers who may be stuck and develop a body of strategies for others to try.
What We Know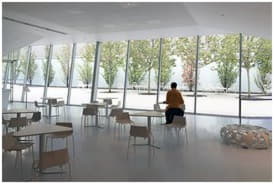 If you want to get to know 'them (the "other" generation)' spend time with them. The workplace isn't all that different from your high school! Cafeteria. The Cheerleaders all sit together. The Jocks all sit together. The Nerds all sit together. The Theater-Rats all sit together. If you want to get to know and understand someone else, you are going to have to get up from your table and go sit with another group.
A senior executive I work with usually has lunch with a client every day of the week. He now takes a different employee out to lunch on Fridays. The employee gets face time with a senior leader and the senior leader learns how younger employees see things at the workplace.
Sitting with someone new is counterintuitive for most people. Those who want to understand and develop the talent of employees in a different generation need to be creative about how to motivate a wider variety of people.
It starts with sitting down for a conversation.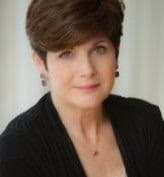 Joni Daniels is Principal of Daniels & Associates, a management training and development consulting practice that specializes in developing human resources in the areas of leadership and management training, interpersonal effectiveness and efficiency, skill- building, and organizational development interventions. With over 25 years of experience, she is a sought after resource for Fortune 500 clients, professional organizations, higher education, media outlets and business publications. Joni can be reached at http://jonidaniels.com