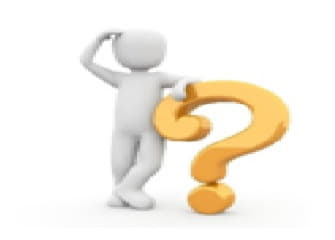 How do the executives in your organization talk about leadership? How do they define what a good or potentially good leader looks like? Most professionals understand that an effective leader has the ability to commit others to action, creates agents of change among the ranks, and develops not only employee talent, but other future leaders as well.
Both employees and executives know that the best leaders echo the organization's mission, vision, and values through communication. They inspire others to stretch professionally. Like the best leaders, prospective leaders model appropriate behavior, focus people on the important issues, and connect people to one another. They already act like leaders before they get an official title or any formal recognition from their organization.
You may think you are genuine "leadership material." Ask yourself the following questions -
• Do the people I lead know where we are going and how we are going to get there together? What do I observe in them that tells me this is so?
• Do I carefully consider my employees' input in establishing plans, resolving problems, and improving operations? Do they think their input is heard?
• Am I accessible to my team? How often do I meet with them as a team? How often do I meet with them one-on-one?
• Can my employees predict how I will react to different situations? Am I erratic or consistent in my responses?
• Do I share my optimism about our success with the staff? What do I say out loud that communicates hope and confidence?
• Do my employees enjoy coming to work? Do we have fun? Is there laughter and energy in our meetings? Do I see a pride in affiliation?
• Do I promote my people to greater responsibilities in my group and elsewhere in the organization? Do I have a reputation in the organization as someone who develops talent or someone who uses talent?
• Are my employees encouraged or discouraged by my success? Am I seen as ambitious in a negative way?
• Is working with my team the most important part of my day? Do I prefer face time with the C-suite and senior executives or meeting with my employees and peers?
• Do my employees know how they are doing, what we can expect of them, and what they can expect with us over the next few years? Have I clearly outlined the standards for performance? How do I know for sure that this is the case?
Because we don't always see ourselves as others see us, after examining your answers, ask a few others some of these questions. See if there is a match or a gap.
If you are not behaving like a leader, it may be difficult for your boss, or anyone else to see you in a position of genuine leadership. Act 'as if,' and you have a better chance of making it your reality.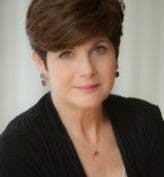 Joni Daniels is Principal of Daniels & Associates, a management training and development consulting practice that specializes in developing human resources in the areas of leadership and management training, interpersonal effectiveness and efficiency, skill- building, and organizational development interventions. With over 25 years of experience, she is a sought after resource for Fortune 500 clients, professional organizations, higher education, media outlets and business publications. Joni can be reached at http://jonidaniels.com