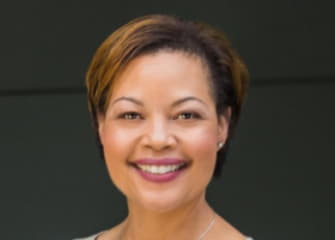 Kim Keating
The Y in Central Maryland is pleased to announce the hiring of Kim Keating as chief human resources officer. In this role, Keating will provide strategic leadership to attract, develop and retain the best available talent. Additionally, she will lead the development and implementation of initiatives that center on talent management, leadership development, recruitment and selection, compensation strategy, associate relations, diversity and inclusion, and associate well-being.
Keating comes to the Y with more than 20 years of senior-level human resources management experience. Before joining the Y, she founded Keating Advisors, a consulting firm, and worked as a consultant at Mercer Human Resource Consulting and Sibson & Company. Before beginning her human resources career, Keating served as a financial analyst at Morgan Stanley Investment Bank and as chief financial officer at Teach for America.
Keating graduated from Southern Methodist University with a Bachelor of Business Administration in finance, and from Harvard Graduate School of Business Administration with a Master of Business Administration.
A published author who speaks frequently on the topics of talent management, compensation and negotiation, Keating also serves on the board of LeanIn.Org and Nuru International.
Our Mission:
The Y in Central Maryland is a charitable organization dedicated to developing the full potential of every individual through programs that build healthy spirit, mind and body for all.
Our Commitment:
At the Y, we are committed to providing family-oriented, affordable, high quality programs.
A cause driven organization with three areas of vital focus:
For Youth Development: nurturing the potential of every child and teen
For Healthy Living: improving our community's health & well-being
For Social Responsibility: giving back and providing support for our neighbors

The Y is a place for everyone. People of all races, ages, faiths, gender, abilities, backgrounds and incomes are welcome and financial assistance on a sliding scale is available to those who would otherwise be unable to participate.
Our Values:
Caring, Honesty, Respect and Responsibility
More information can be found at www.ymaryland.org.