Something that defines effective Leaders is that they have Followers. But if you want your organization to grow and thrive, having Followers simply isn't enough. An effective Leader must also be able to discover talent and develop other Leaders.
What do Leaders need to do to produce other Leaders?
Talk: Share your experiences and tell others what you've learned from the successes as well as the non-successes.
Coach: Give feedback and provide opportunities for guidance and direction so others can learn with someone helping rather than waiting and expecting people to learn without any support.
Train: Review the strategy planning that may be required and the skills needed to insure success. Make sure people have opportunities for management development programs where they develop critical skills and you support the application of what they've learned after training.
Mentor: Act as the touchstone for potential leaders. Provide the support they need to risk successfully.
Developing Leaders in your Organization:
• What is your impression of the areas of knowledge and skills recommended for effective leadership? Does your organization have a list of core competencies for Leaders?
• Is training and development for leaders informal, formal, other-directed or self-directed?
• How does your organization handle the short life span of useful knowledge that can result in training?
• How is the passing down of acquired competencies to succeeding employees dealt with?
• Can your firm accommodate the demands of productivity while providing for the continuity of learning?
• Does your organization pursue activities that correspond to different learning styles and needs or is it 'one size fits all?"
• Does your organization have a formal mentoring program (or does it allow for Leaders to obtain professional support in the way of coaches, consultants or counselors?
If you are a Leader who is responsible for the development of your organization's future leaders, you have some development issues to think about.
Above all else, understand the developing Leaders requires the most precious commodity: time. To develop talent and grow effective Leaders - actual time must be set aside to teach, show by example, and discuss how leading is actually done. Few people learn leadership well by being tossed into the leadership waters to see who can swim. The best leaders spent a significant amount of their time developing the leadership skills of others rather than looking how best to develop their own career. Without taking some time to craft a well thought out plan for potential leaders, the growth of these employees will be haphazard at best and a waste of time at its worst. If you want your future leaders to learn how to set direction, influence others, provide guidance and feedback, develop persistence, initiative and risk, ask yourself (or them) if they see these leadership characteristics in you.
Are you a true Leader, or simply a person who is eager for Followers? Your employees already know which you are.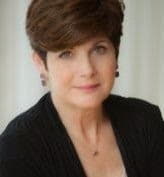 Joni Daniels is Principal of Daniels & Associates, a management training and development consulting practice that specializes in developing human resources in the areas of leadership and management training, interpersonal effectiveness and efficiency, skill- building, and organizational development interventions. With over 25 years of experience, she is a sought after resource for Fortune 500 clients, professional organizations, higher education, media outlets and business publications. Joni can be reached at http://jonidaniels.com