Whether it's a strategic plan or our To-Do list for today, we all have things we want to accomplish. While most planning processes focus on goals and objectives, there is tremendous value in creating a potential problem protection plan – also known as Plan B.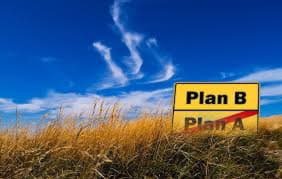 A plan is the map you follow as you travel the professional road. Howeverm, you also should know how to react and respond quickly because things don't always go according to plan. In fact, I find that some days the odds are 50/50 that my day will have at least one revised activity. Plan B is the insurance needed so that when things change (or other people mess up your carefully constructed intentions) you don't have to fall apart – even if your day does.
Here are some ideas about creating an outstanding Plan B:
• Be Ready To Adjust – Having a backup plan gives you an advantage when it comes time to pivot. When things change, you are ready. Resist the temptation to be smug and think you are in control of everything and everyone. Expect the unexpected. Stop hoping and wishing for people to behave as you want them to – expecially when thy have given you plenty of evidence in the past of how they DO behave.
• Get Ahead of Yourself – Create a cushion by creating a moved up date on things so that you have the time to review and revise. You can't create a Plan B if you are behind on your Plan A. Getting things done ahead of time lets you consider options and can eliminate operating in crisis mode. If you are always creating fires, you'll have a tough time when other fires start to break out.
• Things Shift in Flight - Confirm that appointments and meetings made are still in play. Sending out a 'just confirming our meeting/conference call' email allows others to get a reminder about commitments made with me. If plans have changed between whenthe plans were made and now, they can let me know and we can reschedule. This works more effectively than a last minute change or worse – being stood up.
• Use Your Imagination – Since a Plan B is made when you have time to think, you can be more creative. Often we do things the fastest way, but it's not always the best way to get something done. Efficent is not always effective.There are many ways to accomplish tasks.
• Be Ready for (or Create Some) Slack Time - Backup plans can allow you to get things done during that downtime that steals 5 or 10 minutes at a time: waiting for the meeting to start or waiting for your appointment. Why not put that time to use by reading the article you had earmarked, working on a report that is due, or reaching out to a business colleague?
• Plan B = Less Stress - Backup plans can reduce your stress because you don't need to dive into panic mode when you know what you will do when things don't go as planned. Continue to invest in your personal and career growth so you have more options from which to choose.
If you find yourself running at 180 MPH and haven't thought about alternatives to get tasks and objectives accomplished, then I can predict with a fair amount of certainty that life will throw you a detour.
Plan for it!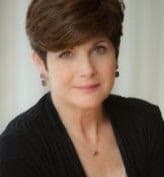 Joni Daniels is Principal of Daniels & Associates, a management training and development consulting practice that specializes in developing human resources in the areas of leadership and management training, interpersonal effectiveness and efficiency, skill- building, and organizational development interventions. With over 25 years of experience, she is a sought after resource for Fortune 500 clients, professional organizations, higher education, media outlets and business publications. Joni can be reached at http://jonidaniels.com