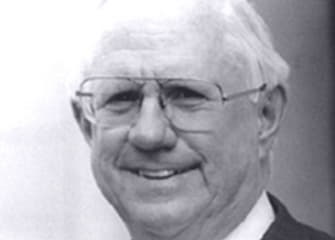 Frank A. Bonsal, Jr.
Click here for Part I & Part II
Two men who established the world's largest venture capital firm and left an enduring legacy in the Mid-Atlantic's venture capital community
Frank Bonsal, Jr., is one of the founders, along with Charles (Chuck) W. Newhall III, of New Enterprise Associates: the world's largest venture capital firm in terms of assets under management, and one of the oldest VC firms in the US. NEA focuses on investing in technology and healthcare companies across the world and throughout all stages of growth.
Since retiring as NEA General Partner in 2003, Bonsal has remained an active investor and advisor, having founded Red Abbey Venture Partners, where he currently serves as director. Newhall, who is also retired, has played an integral role in building the VC industry and is the founder of the Mid-Atlantic Venture Capital Association—an organization that represents the interests of the regional investor and private equity community, and which formed a blueprint for similar associations elsewhere. Today, Newhall serves as Chair of Greenspring Associates' Industry Advisory Board.
Frank Bonsal and Chuck Newhall were recently honored at a tribute event held at Baltimore's Center Club. They spoke with citybizlist publisher Edwin Warfield for this interview.

EDWIN WARFIELD: Tell us about starting Red Abbey, and what the firm is up to these days.
FRANK BONSAL, JR.: After I retired from NEA in 2003, I had some friends—two brothers, Christopher and Philip Goelet—who had moved from New York to open an office in Baltimore because they wanted to have their families grow up in this community. They called themselves Red Abbey LLC because they were avid salmon fishermen, and Red Abbey is the name of a fly used to catch salmon.
They were downtown near where my office was, and I had been spending some time with them, and after I retired from NEA they said, "We'd be glad to have you hang out with us."
It was a $50 million life science venture fund, and we hired a fellow called Matt Zuga who had been with Legg Mason to come in as the managing general partner. And it was mostly the Goelet family money, but there were also private investors, including myself and my family. We invested in about a dozen companies and the net-net was that we had returned capital five years into it, and the internal rate of return was double digits, about 14-15%.
Then, here at Red Abbey, we moved from the Foxleigh Building over here to Green Spring Station and the Goelet brothers and myself thought that it would be an interesting thing to invest in emerging venture funds, which would have been equivalent to what NEA was when we started.
We started Red Abbey Capital Partners One, and we've invested in Borealis out of New Hampshire, Emergence [Capital] out of California, Fairhaven [Capital] in Boston, MVM [Life Science Partners]—which is in London and Boston—.406 [Ventures], which is in Boston, Resource Capital—which is in Denver—and New Markets Venture Partners, which is near Columbia, Maryland. That's focused in education. We've invested in maybe eight or nine funds like Amplify, Elephant Partners; we did High Cape—we committed $2 million to High Cape. We went back to MVM and invested $1 million in their Fund Four; Al Ventures, PeakSpan; we went back to .406, invested in their Fund Three; there was a fund in Philadelphia called 1315—we committed $500,000 to that. There was one called Valiant and one called Velos, run by James Bailey, son of Jim Bailey, who owned Cambridge Associates.
At the moment, we are working on the liquidation of the remaining companies in Red Abbey Capital Partners One and we're working with the funds that we've committed to in Red Abbey Capital Partners Two. That brings us up to the present, and where we take it from here I don't know, because I'm not sure we have the appetite to continue this activity. We have not made that decision.
Connect with Frank on LinkedIn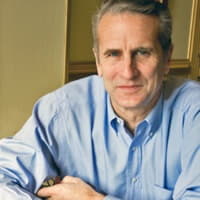 Edwin Warfield, CEO of citybizlist, conducts the CEO Interviews.
If you're interested in reaching CEOs, please contact edwin.warfield@citybuzz.co
Connect on LinkedIn