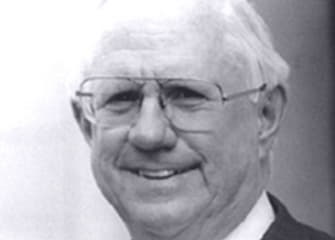 Frank A. Bonsal, Jr.
Click here for Part I
Two men who established the world's largest venture capital firm and left an enduring legacy in the Mid-Atlantic's venture capital community
Frank Bonsal, Jr., is one of the founders, along with Charles (Chuck) W. Newhall III, of New Enterprise Associates: the world's largest venture capital firm in terms of assets under management, and one of the oldest VC firms in the US. NEA focuses on investing in technology and healthcare companies across the world and throughout all stages of growth.
Since retiring as NEA General Partner in 2003, Bonsal has remained an active investor and advisor, having founded Red Abbey Venture Partners, where he currently serves as director. Newhall, who is also retired, has played an integral role in building the VC industry and is the founder of the Mid-Atlantic Venture Capital Association—an organization that represents the interests of the regional investor and private equity community, and which formed a blueprint for similar associations elsewhere. Today, Newhall serves as Chair of Greenspring Associates' Industry Advisory Board.
Frank Bonsal and Chuck Newhall were recently honored at a tribute event held at Baltimore's Center Club. They spoke with citybizlist publisher Edwin Warfield for this interview.

EDWIN WARFIELD: How were you able to find success back when NEA first started, and what lessons would you impart to the next generation of venture capitalists?
FRANK BONSAL, JR.: It's very hard to raise money. I think we were very fortunate. Our timing was good—1978. I think it couldn't have been better when we started. The venture business is very difficult today. There's so much money—there's too much money chasing too few deals.
It's quality, and track record, and integrity—and number one: management. Number two: the business model. If you've the right management and the business model is not correct, they'll fix it. If they've the wrong management, they'll never fix it. So, the key is to assess the management team.
My only competency is the ability to assess management. I'm not a technologist, and I'm very good at building a team. You know, Chuck and Dick were outstanding partners, and without them NEA would never have been successful. I think you can hire discipline in specific partners, and I think it's good to be a generalist.
Q. Are there investments you made that you are particularly proud of today?
A. Companies like Citelighter run here in Baltimore by Saad Alam. Calvert Education Systems in Timonium. When I was in NEA I made the investment in Advertising.com, which got acquired by AOL.
Connect with Frank on LinkedIn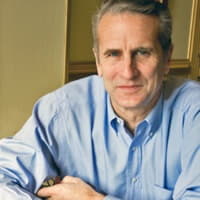 Edwin Warfield, CEO of citybizlist, conducts the CEO Interviews.
If you're interested in reaching CEOs, please contact edwin.warfield@citybuzz.co
Connect on LinkedIn