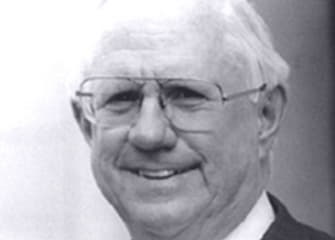 Frank A. Bonsal, Jr.
Two men who established the world's largest venture capital firm and left an enduring legacy in the Mid-Atlantic's venture capital community
Frank Bonsal, Jr., is one of the founders, along with Charles (Chuck) W. Newhall III, of New Enterprise Associates: the world's largest venture capital firm in terms of assets under management, and one of the oldest VC firms in the US. NEA focuses on investing in technology and healthcare companies across the world and throughout all stages of growth.
Since retiring as NEA General Partner in 2003, Bonsal has remained an active investor and advisor, having founded Red Abbey Venture Partners, where he currently serves as director. Newhall, who is also retired, has played an integral role in building the VC industry and is the founder of the Mid-Atlantic Venture Capital Association—an organization that represents the interests of the regional investor and private equity community, and which formed a blueprint for similar associations elsewhere. Today, Newhall serves as Chair of Greenspring Associates' Industry Advisory Board.
Frank Bonsal, Jr. and Chuck Newhall were recently honored at a tribute event held at Baltimore's Center Club. They spoke with citybizlist publisher Edwin Warfield for this interview.

EDWIN WARFIELD: Tell us about your history. What led you and your partners to found NEA?
FRANK BONSAL, JR.: It was founded in 1978, when we raised our first fund, which was $16.4 million. I was at Alex. Brown [& Sons] in the investment banking part, trying to bring companies public, and Chuck was at T. Rowe Price, part of the management of the New Horizon Fund. So, when I got a company to agree to have Alex. Brown to take it public, my first call was to Chuck Newhall. And I would say, "Chuck, I want you to take a look at this company. Alex. Brown's doing an IPO and we'd love to have you invest." I was with Alex. Brown from 1965 to 1978. They made me a partner of Alex. Brown in 1968. And I joined Robert Garrett in 1962.
So when we started we had the three of us, Dick was in San Francisco, at 220 Montgomery Street in Arthur Rock's office. Chuck and I were here in Baltimore. We started in the Odd Fellows Hall, which is down on Cathedral on Saratoga Street. We were able to convince T. Rowe Price to invest in the fund and they got part of the carried interest. The other major investor was a group in New York called Landmark Venture Partners. They invested—I think it was $3–4 million—and they, too, got carried interest. Now, we were 2 and 20: a 2% management fee and a 20% carried interest. That means after we return capital to the limited partners, the general partners receive 20% of the residual.
Three years into it, by 1981, we raised our second fund, which was $35 million. The first fund started paying out in the fifth year, and we returned capital and the ROI was positive. It was single digits, but it was a good start. In our second fund, we were very fortunate to get the endorsement of John Riddell, who was at INA in Philadelphia. That's a big insurance company, and they became the lead investor. I was with NEA for 25 years, halfway through NEA Ten. We went from $35 million in Fund Two to $125 million in Fund Three, and then I think we went to $250 million for Fund Four.
It was apparent to my partners that I was good in sourcing deals but I didn't know much about the operations of how to run a software company. So, they looked around and found Art Marks who had been with GEISCO—General Electric Information Systems. About five years into it, on Fund Three, Art came in as a general partner and he took my position as the Director of Soft Switch and Data Language, which later became Progress Software.
Both of those companies were very successful, and I was the one who initially made the investment. I retired after 25 years in 2003. As I said, we were on Fund Ten then. The only fund that we had a negative return was NEA Nine, so all the other funds were positive. In the course of time, we went from being an investor in just emerging growth companies that were private and needed venture backing and then we expanded. We never went into the buyout business—we were strictly expansion capital.
Subsequent to my leaving, a lot of other partners would come into the Menlo Park office because the West Coast office was moved out of Arthur Rock's office and moved down to Sand Hill Road in Menlo Park. I was not as familiar with the investments on the West Coast as I was on the East Coast, so I think my biggest success was our investment in a company called Vertex Pharmaceuticals, which was in Cambridge, Massachusetts. I knew Benno Schmidt—he was in New York and Bill Helman—was in Boston and I called them and they said, "Well, Frank, we'd be glad to have you if you can commit in a couple of days, because we expect something from Delphi shortly, but if you come back with a firm offer." So, we did. We decided to participate for $1 million. That stock was at $1 a share, and Vertex is currently public and is at $95 a share, so it was a huge hit.
Obviously, lots of things happened along the way. I was on the board, and then five years after I made the investment I went off the board. The company grew enormously and along the way it went public and it was clearly our most successful investment in life sciences.
Connect with Frank on LinkedIn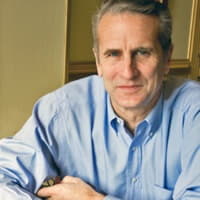 Edwin Warfield, CEO of citybizlist, conducts the CEO Interviews.
If you're interested in reaching CEOs, please contact edwin.warfield@citybuzz.co
Connect on LinkedIn